Ore Powder Ball Press Machine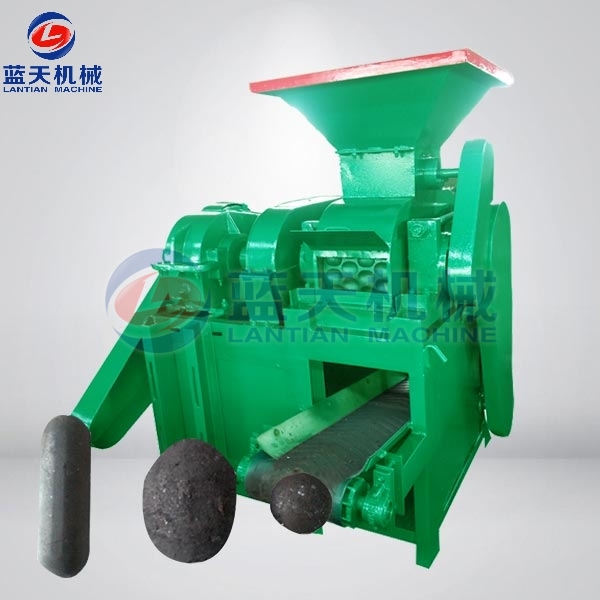 Ore powder is the product of ore crushing and processing, because our ball pressing machine can press many kinds of powder raw materials with high efficiency, so ore powder can be pressed into balls by ore powder ball press machine, which is convenient for combustion and industrial use, and our ore powder ball press machine price is just and received widely praised.
Machines description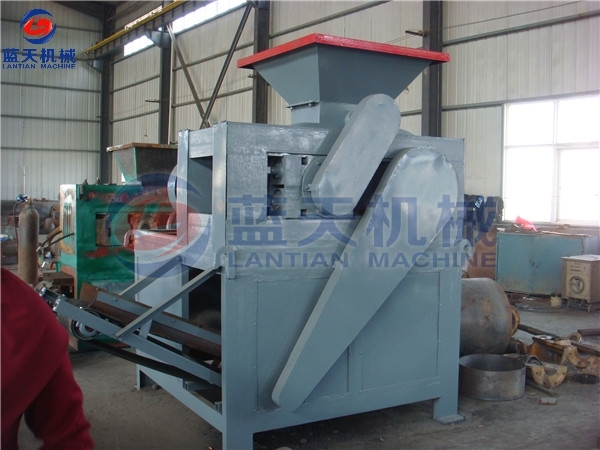 We are ore powder ball press machine supplier, and we abide by the principles of environmental protection and energy conservation strictly, all parts are used high quality steel materials to ensure machines performance and quality, our mould can be changed according customers needs, which can briquette ore powder into different shape.
Machine Characteristics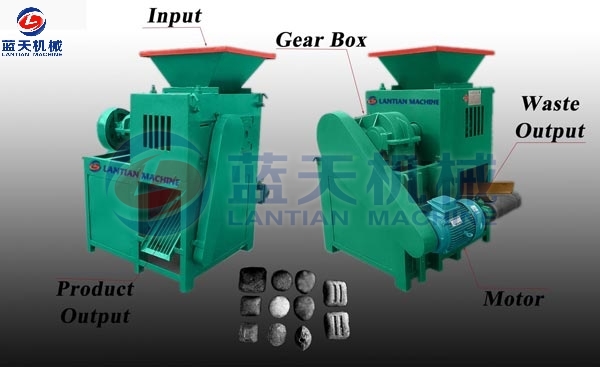 1.Our ore powder ball press machine also can briquette charcoal powder, coal powder and other powder materials.
2.Machine is briquetted by a pair of rollers, finished products are high density, high strength and high hardness.
3.Our ore powder ball press machine price is reasonable and performance is excellent.
Exhibition of finished products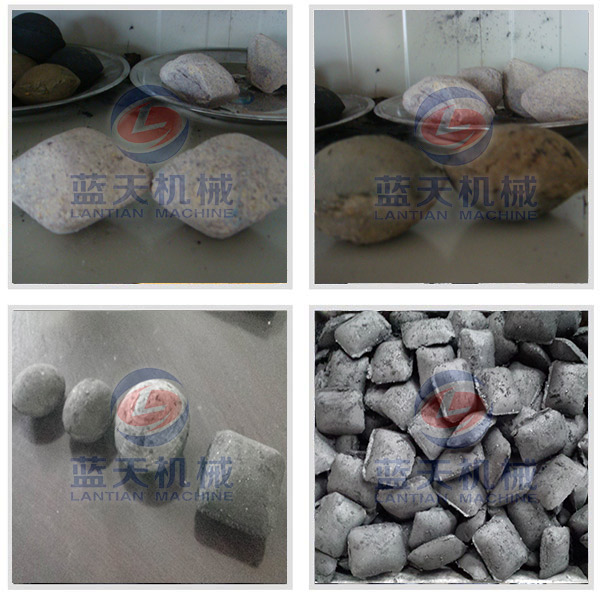 Customers site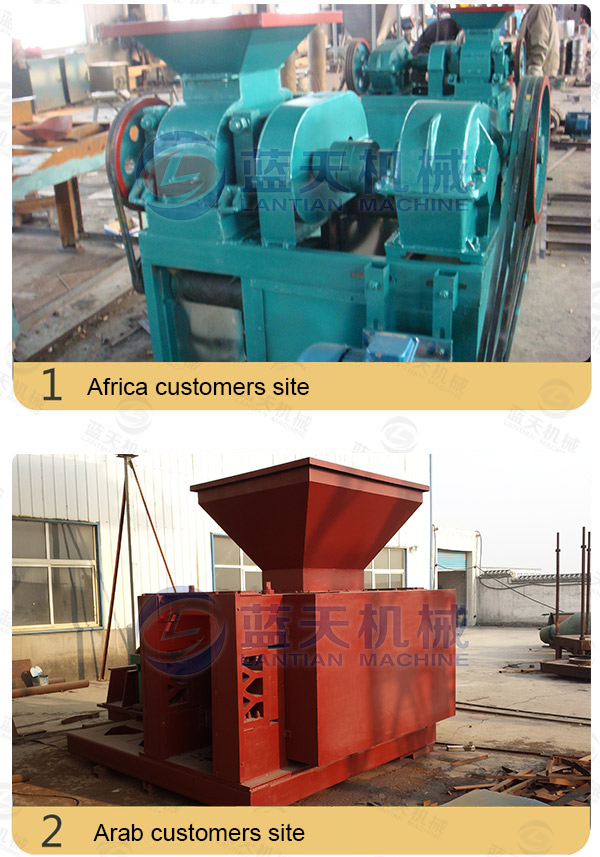 Production process

1.Ore need crushed into ore powder by crusher machine, and ore powder need add adhesive and stirring evenly in a wheel mixer,
2.Pretreated ore powder will transfer to ore powder ball press machine for pressed by strong pressing and extrusion of roll die, which has the characteristics of high strength and high density.
3.Pressed ball can drying by Lantian brand dryer machine, drying excess moisture is easy to preserve and sell
4.After drying, they can be packed for sell.