Automatic Pouch Packing Machine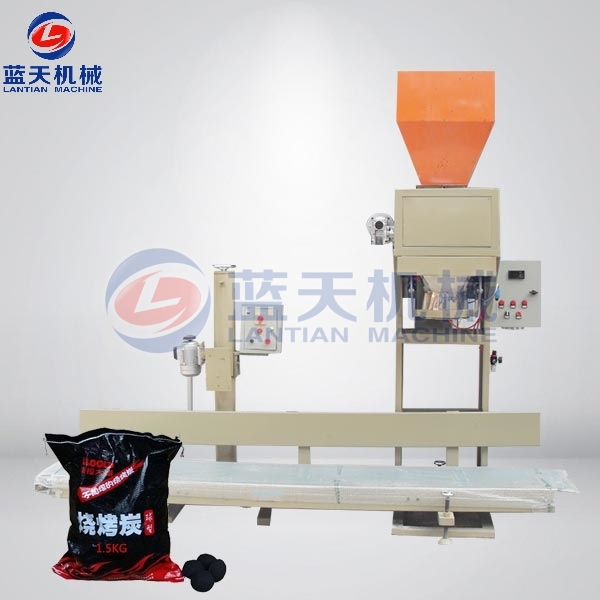 Product description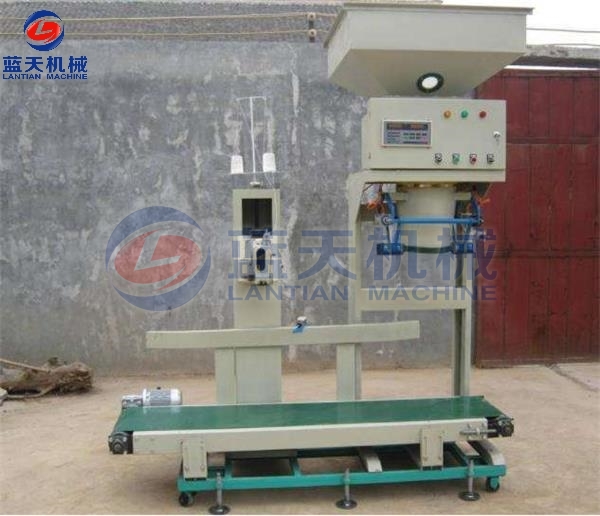 After charcoal and coal briquetted and dried, in order to make them storage for a long time and sell, Our Lantian Machinery Technical Team has produced charcoal briquette packaging machine, According to the different shapes of finished products, different packaging machines can be selected for packaging. Our automatic pouch packing machine is suitable for packing charcoal ball or coal ball, and machines have excellent performance and , which is loved in many countries.
Working principle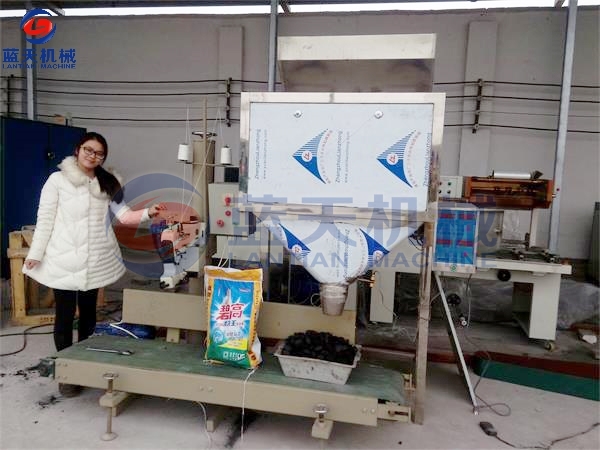 When charcoal briquette packaging machine is working, the charcoal balls or coal balls will add into the weighing hopper by the pneumatic gate. After receiving the weight signal of the sensor, the controller controls according to the preset program value, and starts feeding quickly;
①When the weight ≥ (target value - coarse metering value), stop the fast-adding signal output, enter the medium speed (medium plus, slow plus) feeding;
②when the weight ≥ (target value - fine metering value), stop the signal Output, enter slow (slow plus) feed;
③When the weight ≥ (target value - overshoot value), the slow addition signal output is stopped, the feed gate is completely closed, and the fixed value is completed.
After the bag signal is input, the weighing valve of the weighing bucket is automatically opened. When the weight is ≤ zero set value, the weighing door of the weighing bucket is automatically closed, and the material bag is automatically loosened and dropped onto the conveyor belt, and sent to the sewing machine. After sewing the bag, the process proceeds to the next process, and the controller enters the next control cycle.
Machines features or details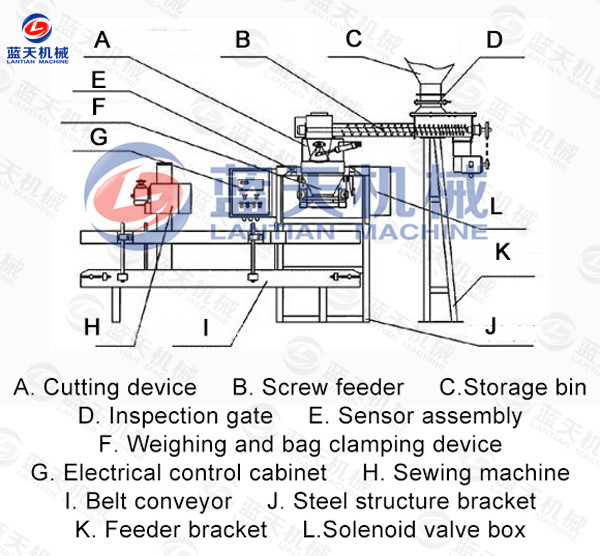 2.We are pouch packing machine manufacturer, the automatic pouch packing machine is automated and intelligent, easy to operate, and saves labor.
3.It is widely used in the quantitative weighing and packaging of granules and powder materials in the food, feed, fertilizer, chemical, building materials and other industries.
Packaging effect display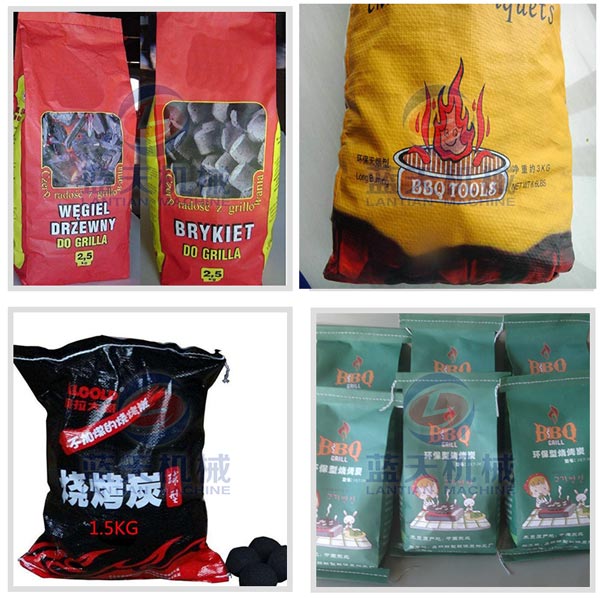 Product line