Sand Rotary Dryer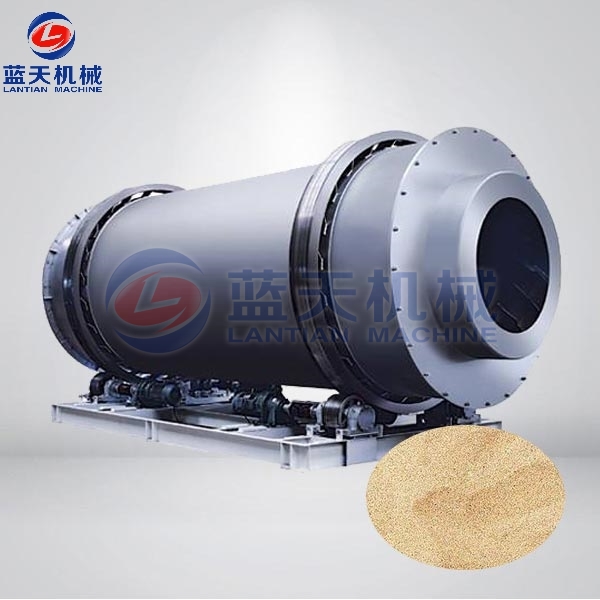 Product description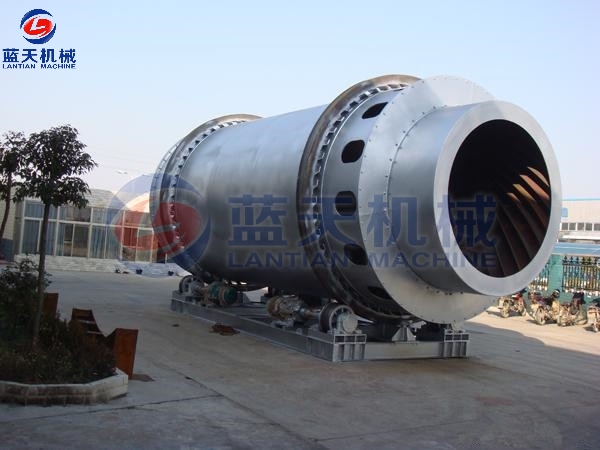 Sand is one of the main components of concrete and mortar. Before processing, sand needs to be kept dry, for this reason, we have developed a sand rotary dryer, the machine has good performance and convenient operation, machine is consists of drum, air induction equipment, high-speed bulk material equipment, transmission device, conveying device, hot air equipment, reducer, supporting device and sealing device, and our sand rotary dryer in Africa is welcomed and loved.
Working principle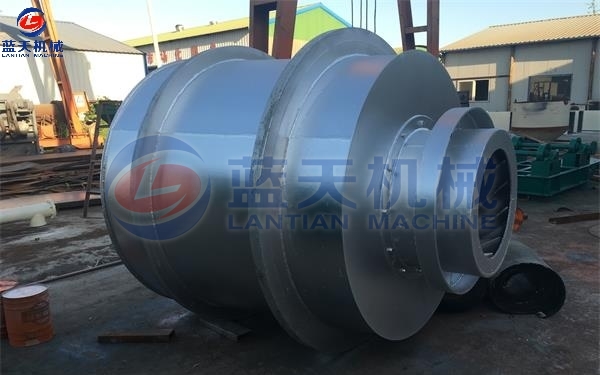 We are sand rotary dryer supplier, our sand rotary dryer is a kind of rotary dryer, When they is placing, a certain angle should be tilted when placed, sands will transfer to machine from higher feeding port, and dried sands out of lower, heat source from the combustion chamber enters the cylinder body, the inner sheet can lift the material up and make the material fully contact with the hot air, so as to achieve a better drying effect.
Parameter and Features

1.Large batch processing capacity, suitable for metallurgical, chemical and light industries and many other industries
2.With the internal hot air circulation, the sheet can lift the material and make the material contact with the hot air more fully, so as to achieve better drying effect.
Machines advantages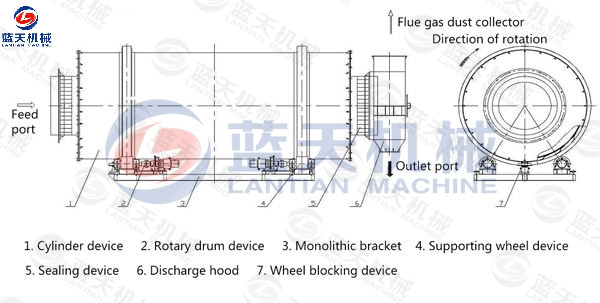 1. Material exchanges heat between inner cylinder and heat flow in the form of radiation, convection and conduction, while heat exchanges in outer cylinder are combined in the form of conduction and convection. The coal rotary dryer has high thermal efficiency and remarkable energy saving effect.
2. The coal rotary dryer machine adopts material and hot air downstream drying technology, and has a wide range of applications.
3. Horizontal arrangement of the whole machine and support of supporting wheel make the installation of the equipment more convenient, the operation simpler, the operation more reliable and the operation rate higher.
3. The outer barrel has the function of heat preservation and insulation for the inner barrel. The surface temperature of the outer barrel is low and the heat loss is small. While saving energy efficiently, the working environment and working conditions are greatly improved.
4. Design of various lifting boards to make the exchange of materials and hot flue gas more fully
5. Use frequency conversion speed regulation, adjust the cylinder speed, according to the water content and output requirements, adopt appropriate speed to ensure that meet the needs of the next process.
6. Automatic temperature monitoring system makes the operation more convenient.
Customers site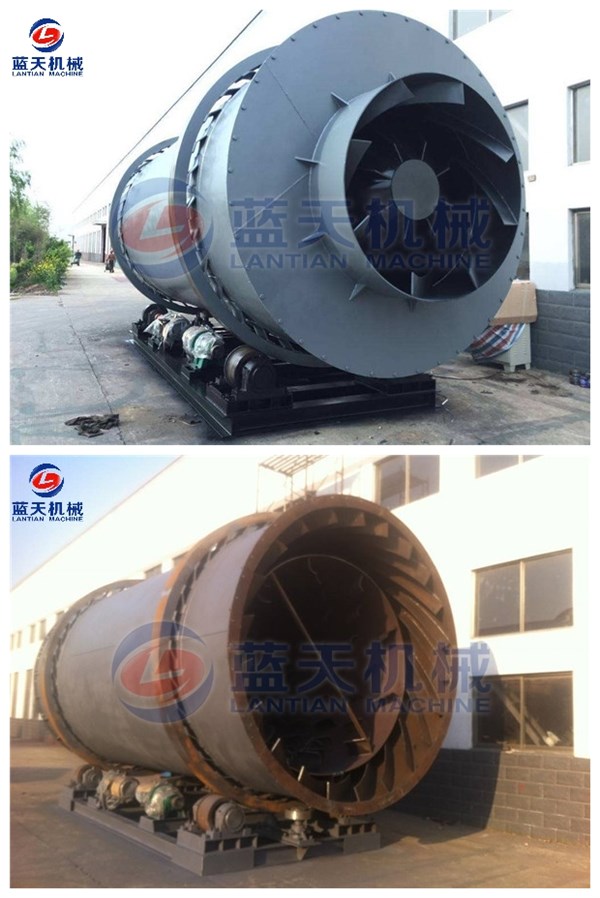 Foreign customers purchased our sand rotary dryer machine, and our staff are preparing for shipping.