Ore Dryer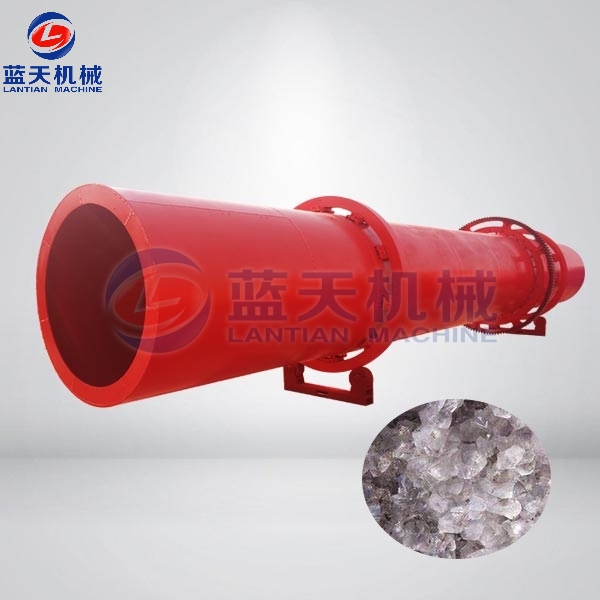 Product description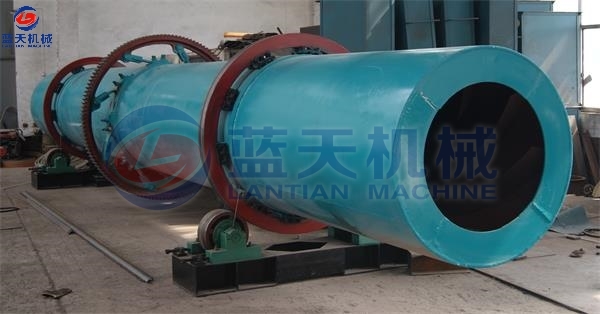 Ores are mineral aggregates from which useful components can be extracted or which have certain exploitable properties. After extraction, these raw materials need to be dried to facilitate the subsequent industrial operation, for this reason, our Lantian Machinery Technical Team has produced and developed an ore dryer, the internal equipment of our ore rotary dryer is well equipped, with the cooperation of all the devices, the ore dryer price is just and excellent in performance, which has been welcomed and loved by customers in many countries.
Working principle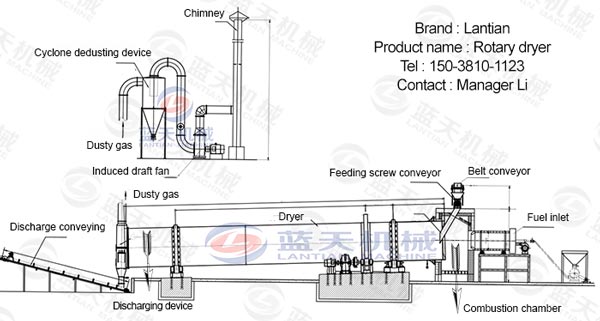 This ore dryer is a kind of rotary dryer machine, when installing, ore rotary dryer is placed at an angle to the ground, it is convenient for ores to enter from high inlet, and can be exported from low outlet after and drying. When drying, combustion chamber combustion material produces the heat source needed for drying, and the heat source enters the drying cylinder, when the ore dryer rolls, the sheet inside the cylinder raises the ores, so that the ores and hot air are fully contacted, so as to achieve a good drying effect.
Parameter and Features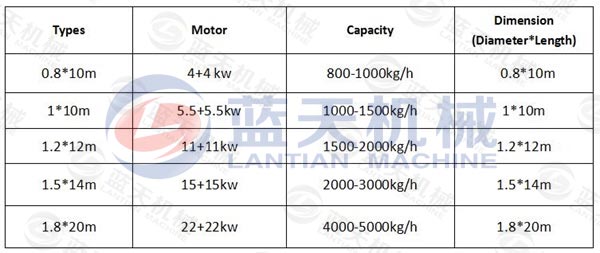 1.It is easy to make ores fully exposed to hot air in drying process.
2.The ore rotary dryer is operated by a transmission, which includes motor, speed and driving
gear box.
3.Gas cleaning system with fan and wet dust filter
Please click here to watch a video about Ore Dryer
Customers site