Lignite Briquette Machine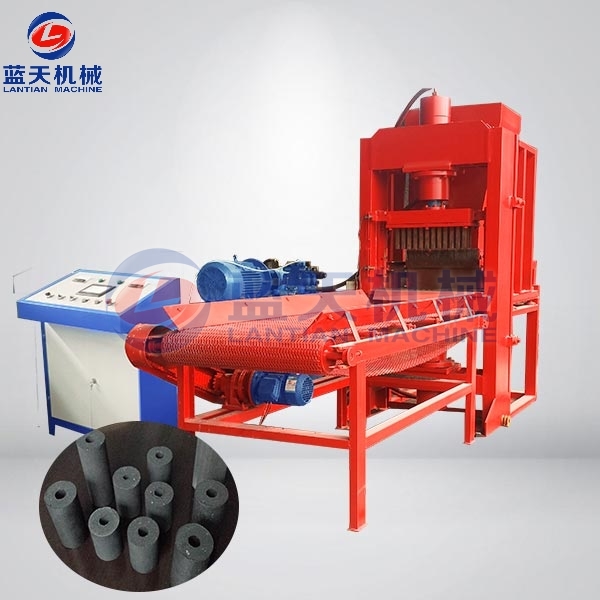 Lignite coal is a kind of coal between peat and bituminous coal, and lignite has become the main coal used in daily life. After light coal was collected, they can briquette by our lignite briquette machine, which is produced by Lantian technical team, and lignite briquette machine for sale to abroad are very popular because of high quality and stable performance.
Product description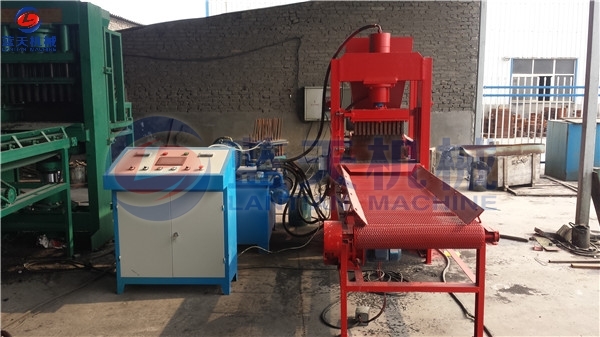 Our lignite coal briquette machine is consists of hydraulic cylinders, hydraulic pump, sensor, PLC intelligent control system and mould, and mould can be changed according customers needs, PLC intelligent control system can adjust pressure, lignite briquette machine components and parts used 65# manganese steel, wear well and quality is high.
Parameter
Machines advantages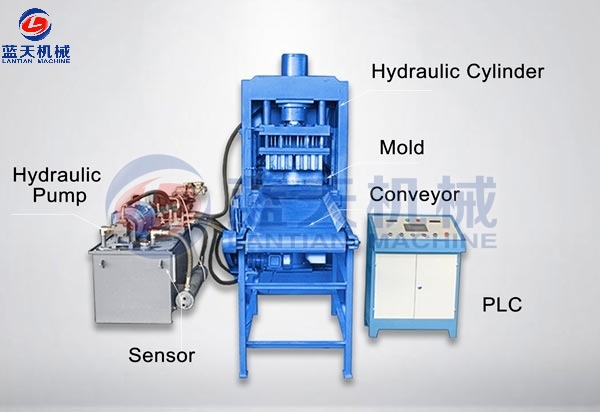 1.Pressure can be adjusted between 100-200t by PLC intelligent control system, and mould can be changed
2.Hydraulic pump base of lignite coal briquette machine is made of high quality rubber material, which can have better shock absorption effect
3.Mould adopts 65# manganese steel as materials, performance is stable and have simple operation.
Pressure effect display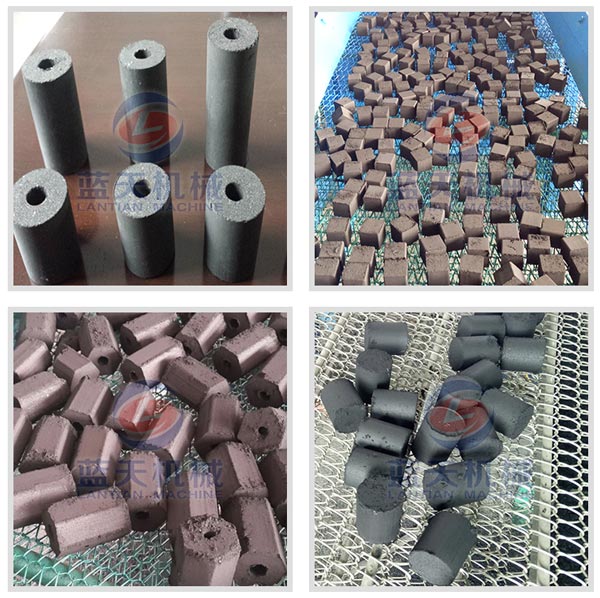 Please click here to watch a video about Lignite Briquette Machine
Customers site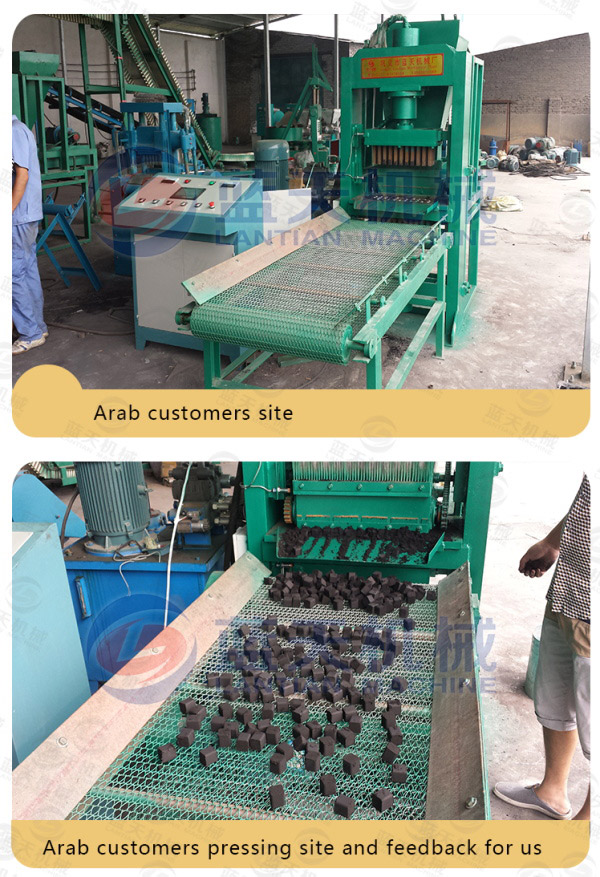 Processing line

Before briquetting, lignite coal need carbonize, and then they need crush by lignite coal crusher machine into powder, and materials will transfer to binder mixer to add adhesive for better briquetting, next step, they will transfer to lignite briquette machine, our lignite coal briquette machine can changed mould, materials can be pressed into different shapes.