Shisha Charcoal Dryer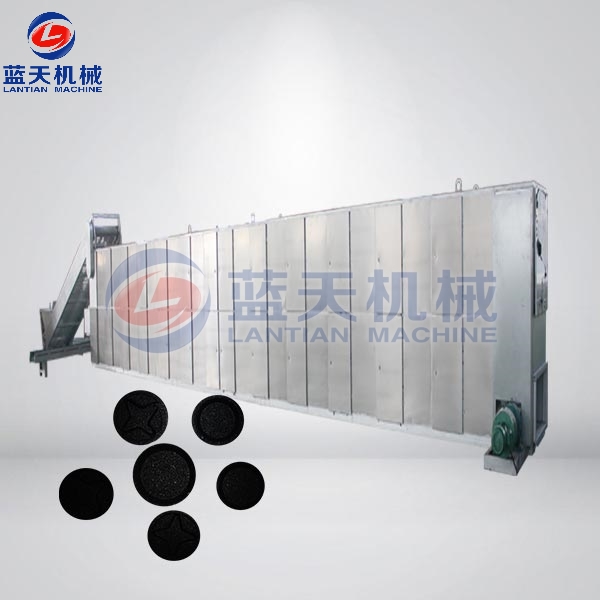 Product description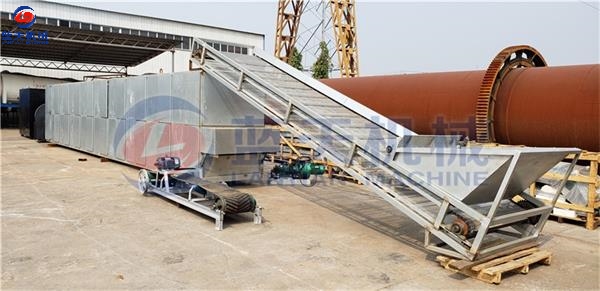 Shisha is very popular cigarette-like thing in the Arab region, shisha charcoal can be pressed and briquetted through a series of Lantian Brand machines. After materials briquetted, in order to make shisha charcoal can better store and burn, it is necessary to use our shisha charcoal dryer for drying, our dryer is carefully designed by staff, and shisha charcoal dryer price is just and performance is excellent, very loved in any countries.
Working principle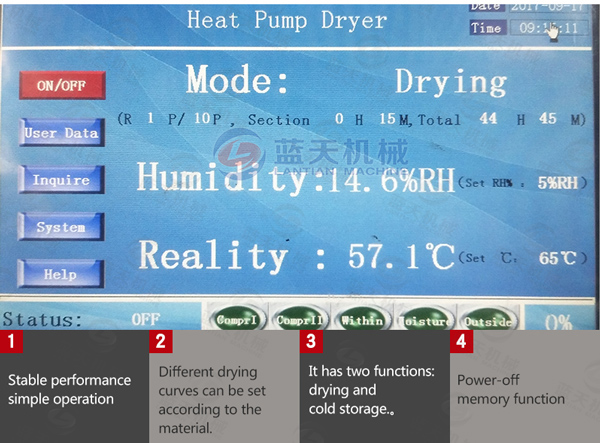 This shaisha charcoal dryer machine belongs to mesh belt dryer machine, this shisha charcoal dryer have large capacity, and when working, PLC intelligent control panel can adjust temperature and heat source, and the speed of the mesh belt are controlled by the mesh belt controller, in drying, shisha charcoal will be transferred from top to bottom under the action of net belt, in the process of layer-by-layer transmission, shisha charcoal dried by hot air circulation, and the drying effect is good. The machine worked successfully with the cooperation of the various parts, and have high working efficiency and saves labor.
Parameter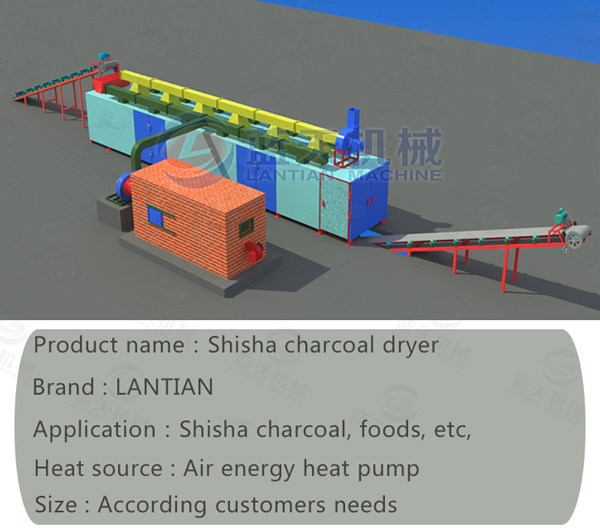 Structure diagram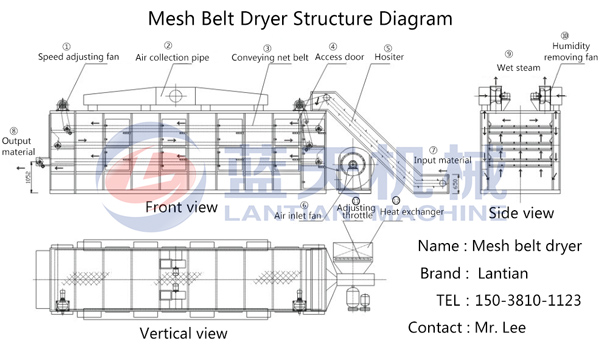 We can customize the length of shaisha charcoal dryer machine and the number of layers according to the customer's needs
Please click here to watch a video about Shisha Charcoal Dryer
Machines features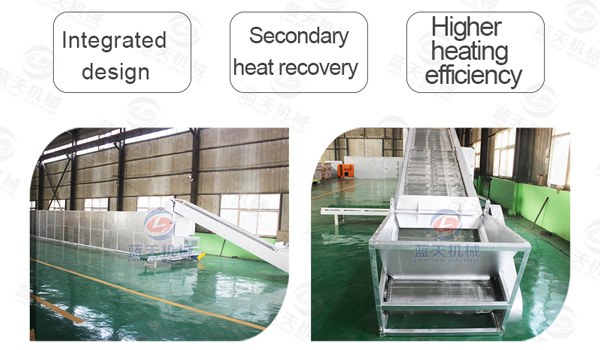 Customers site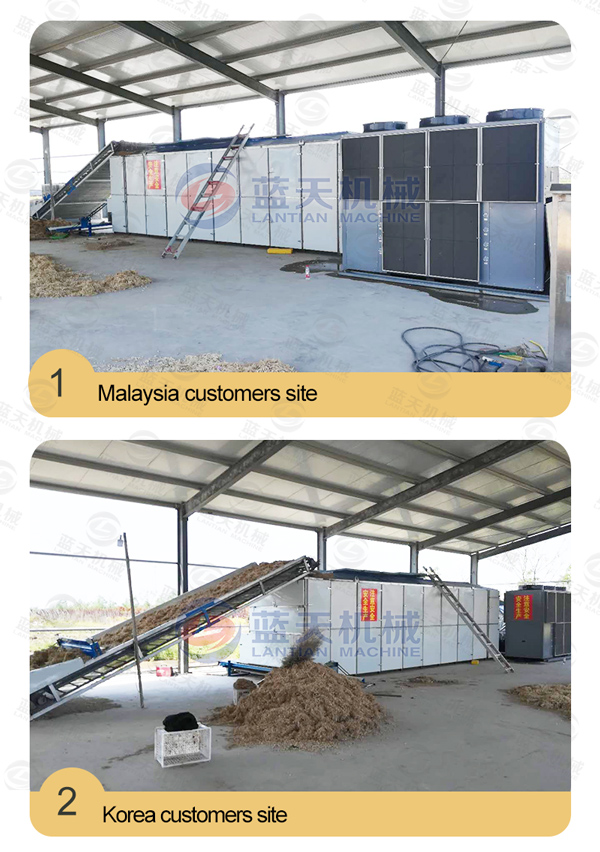 Product line

If materials are containing lignin, they need carbonize firstly, and then, carbonized materials can crush by our shisha charcoal crusher machine, after crushing, charcoal powder needs add adhesive and stirred evenly in the wheel mixer, and next, materials will briquette in shisha charcoal briquette machine, the briquetted shisha charcoal need drying the excess moisture by shisha charcoal dryer, the finished products can be stored for a long time and burned more thoroughly.