Sawdust Charcoal Ball Machine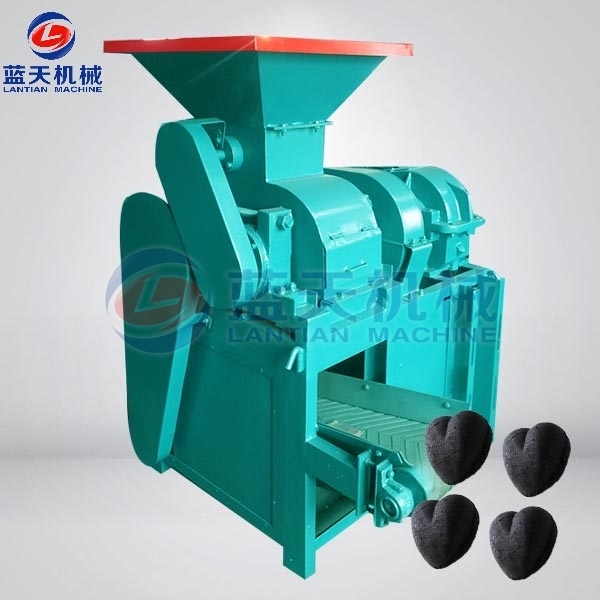 Wood produces scrap after cutting or processing, After pretreatment, these materials can be pressed with series of briquette machines, such as sawdust charcoal ball machine, our sawdust charcoal ball machine in India is received widely praise because of its energy saving and environment protection.
Detailed description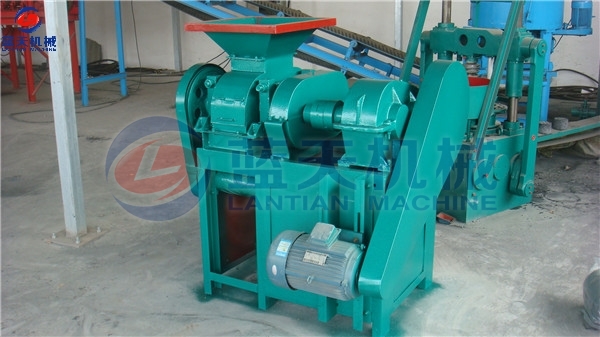 Our sawdust charcoal ball briquette machine is consist of main engine, conveyor belt, input, output, gear box, motor and waste output. The raw material is processed by the production line and transmitted to the feed port by conveyor belt, and then briquetted by the mould against the roll to achieve better briquetting effect.
Parameter and characteristics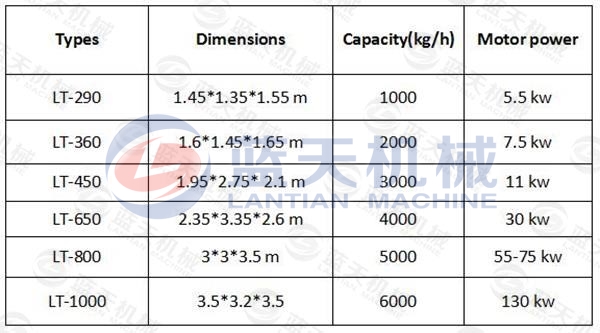 1.Our sawdust charcoal ball briquette machine parts are carefully designed by designer, and adopts high quality steel materials, not easy to damage.
2.Mould can be changed, pillow shape, spherical, cordate, etc.
3.Our sawdust charcoal ball machine is suitable for various powdered raw materials.
Exhibition of finished products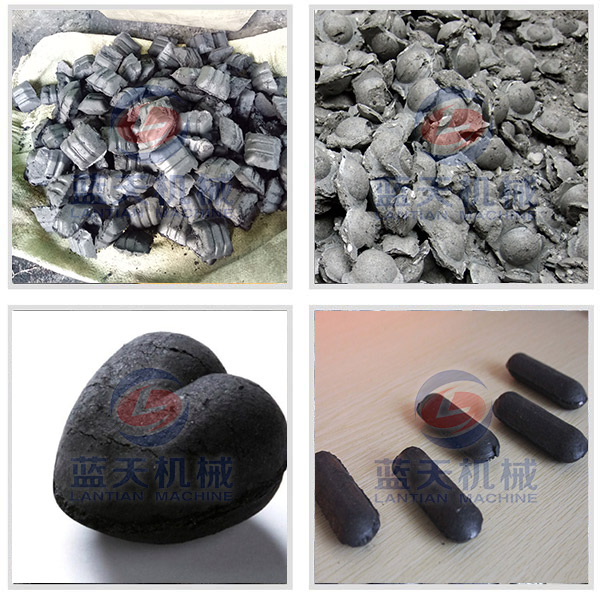 Please click here to watch a video about Sawdust Charcoal Ball Machine
Customers site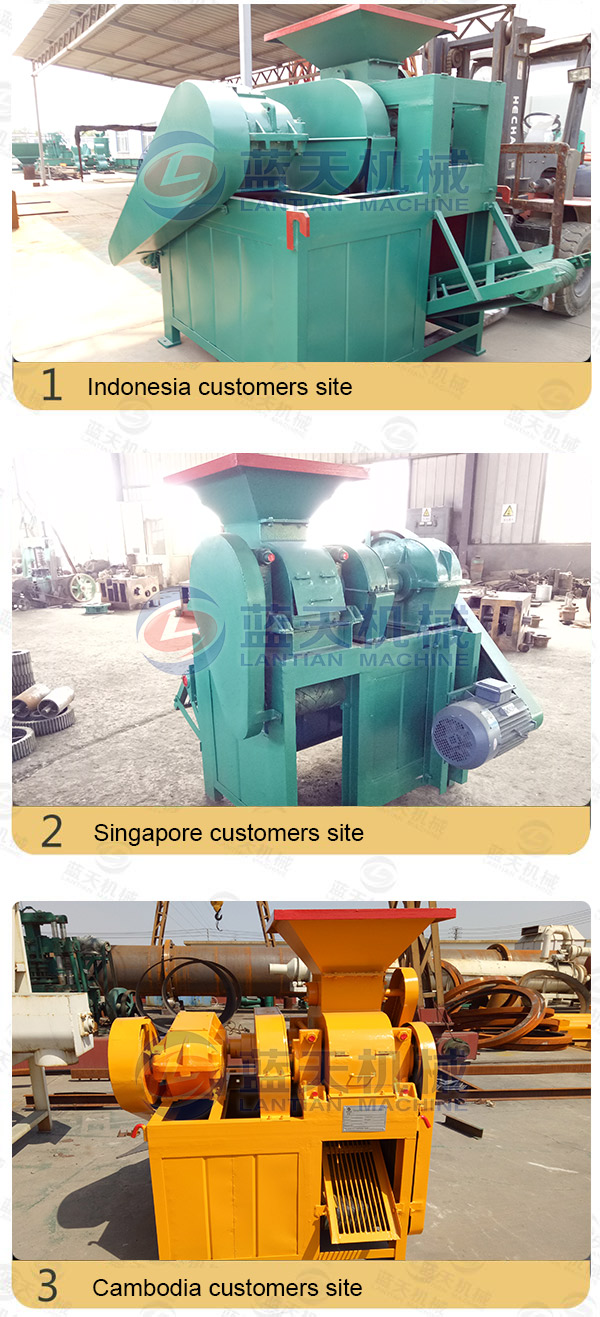 Production process

1.Before pressing, the sawdust need carbonized by sawdust carbonization furnace
2.And then, the sawdust need to be crushed into finer charcoal powder by charcoal crusher,
3.Then sawdust will add adhesive and stir evenly in a wheel mixer
4.Pretreated sawdust will transfer to sawdust charcoal ball briquette machine, materials are formed by strong pressing and extrusion of roll die, which has the characteristics of high strength and high density.
5.Pressed products can drying by our air energy heat pump dryer, drying excess moisture is easy to preserve and sell
6.Our charcoal ball packaging machine can package them