Hazelnut Shell Charcoal Briquette Machine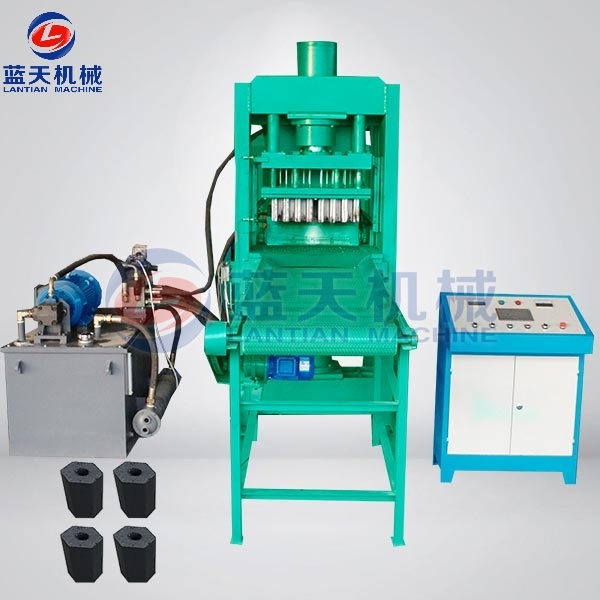 Hazelnut is a very famous and delicious nut, after processing food, after eating will produce waste such as hazelnut shell, hazelnut shell contains lignin. In order to recycle the limited resources, the hazelnut shell charcoal briquette machine produced by Lantian technical team can carbonize hazelnut shell into barbecue charcoal, etc. and then make full use of it. It has been praised by many customers. Love.
Product description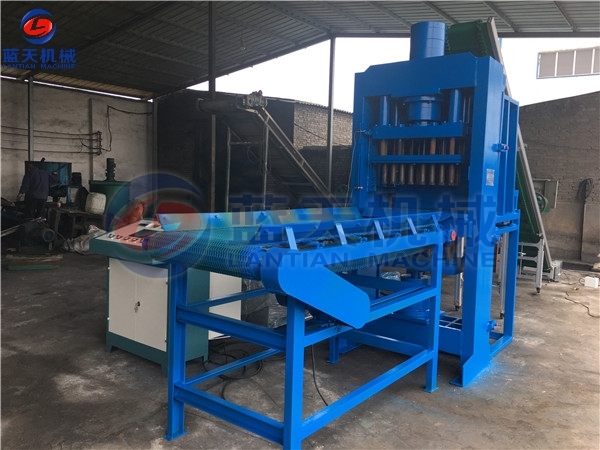 Our hazelnut shell charcoal machine adopts hydraulic briquetting machine, hazelnut shell charcoal machine price is reasonable and performance is stable, the machine is composed of hydraulic pumps, main engine, hydraulic cylinder, sensor, PLC intelligent control system, and mould several parts, the humanized design is easy to operate and maintain, and our workers of the machine strictly control the production process to ensure the quality of our machine.
Parameter

Advantages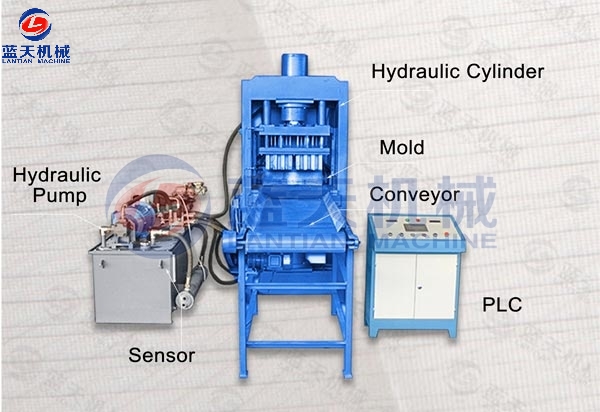 1.By approaching the sensor and switch, the position of the top die and the base die can be adjusted, so as to determine the material input, material height, weight and density.
2.Hydraulic pump of hazelnut shell charcoal machine is equipped with rubber base, which has good shock absorption effect. Cooling system can protect hydraulic pump well.
3.Hydraulic pump pressure can adjustable, pressure range 100-200 t
Pressure effect display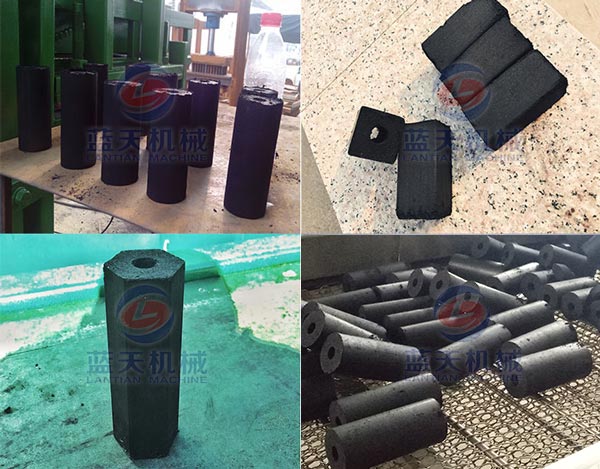 Please click here to watch a video about Hazelnut Shell Charcoal Briquette Machine
Customers site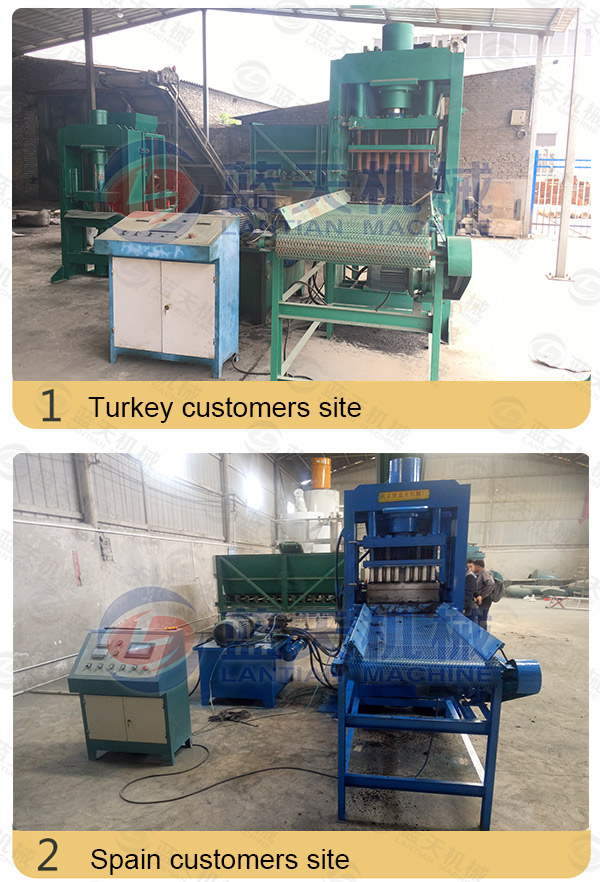 Processing line

Before hazelnut shell briquette, they need carbonized by hazelnut shell carbonization furnace, and then they need crush by hazelnut shell crusher machine into charcoal powder, and next step, hazelnut shell charcoal powder will add adhesive in binder mixer, and after transfer to hazelnut shell charcoal briquette machine for briquetting, machines can change shape of mould according customers needs, and then, our hazelnut shell charcoal dryer machine can drying finished products with high quality, the finally step is packaging by hazelnut shell charcoal packing machine for sell and storage.