BBQ Charcoal Making Machine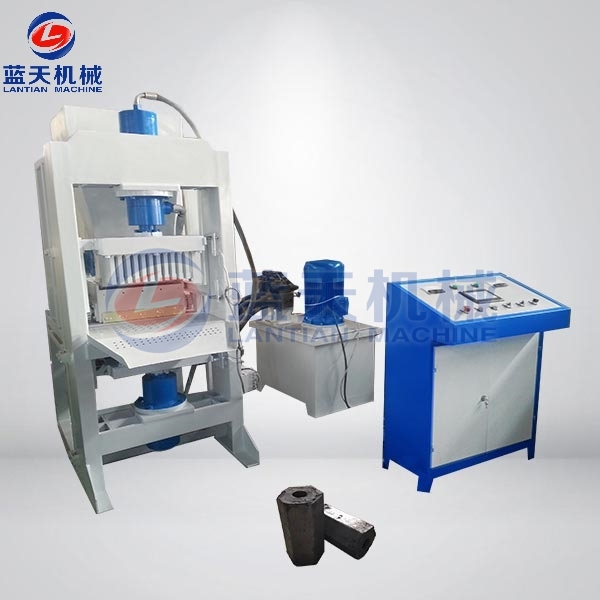 Barbecue is one of the most popular dietary patterns in people's daily life, barbecue charcoal is a very important part, which affects people's health. For this reason, Lantian technical team has introduced an environment-friendly and energy-saving BBQ charcoal making machine, which can press a variety of charcoal raw materials into barbecue charcoal, BBQ charcoal making machine price is reasonable and operation is simple, which are received widely praised.
Working principle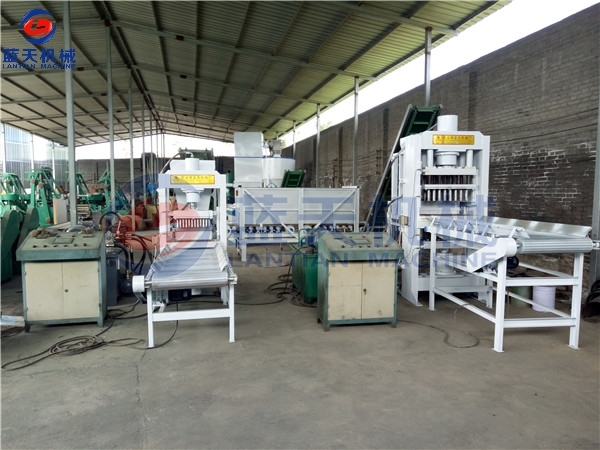 When BBQ charcoal press machine working, switched sensor, machines start operating, all parts of the machine are reasonably designed, easy to operate and maintain. The BBQ charcoal making machine mainly consists of main engine, hydraulic pump, hydraulic cylinder, sensor, PLC intelligent control system, mould and other parts.
Parameter

Machines details and advantages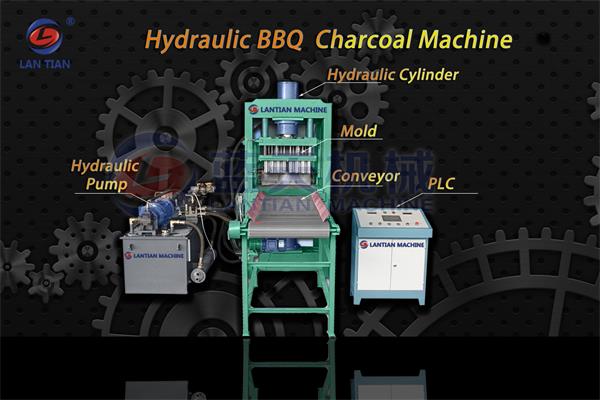 1. The pressure of the BBQ charcoal press machine can reach 100-200t, and the pressure can be adjusted by PLC intelligent control system.
2. By approaching the sensor and switch, the position of the top die and the base die can be adjusted, so as to determine the material input, material height, weight and density.
3. The mould materials is 65# manganese steel, and mold can be changed, hydraulic pump base is made of high quality rubber material with good shock absorption effect.
Pressure effect display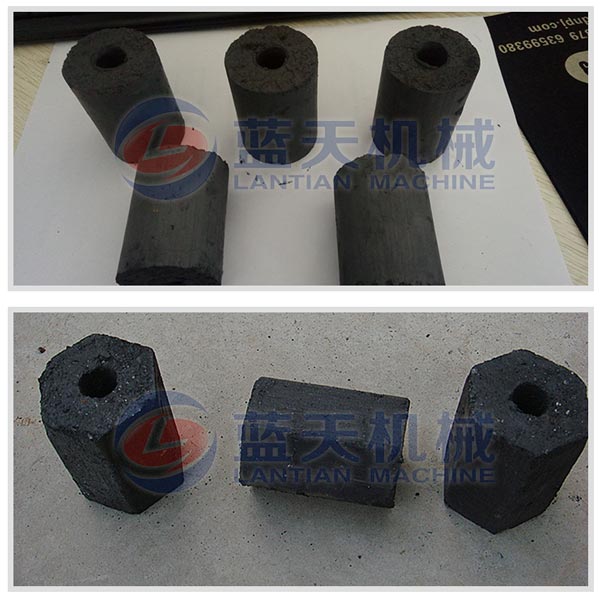 Please click here to watch a video about BBQ Charcoal Making Machine
Customers site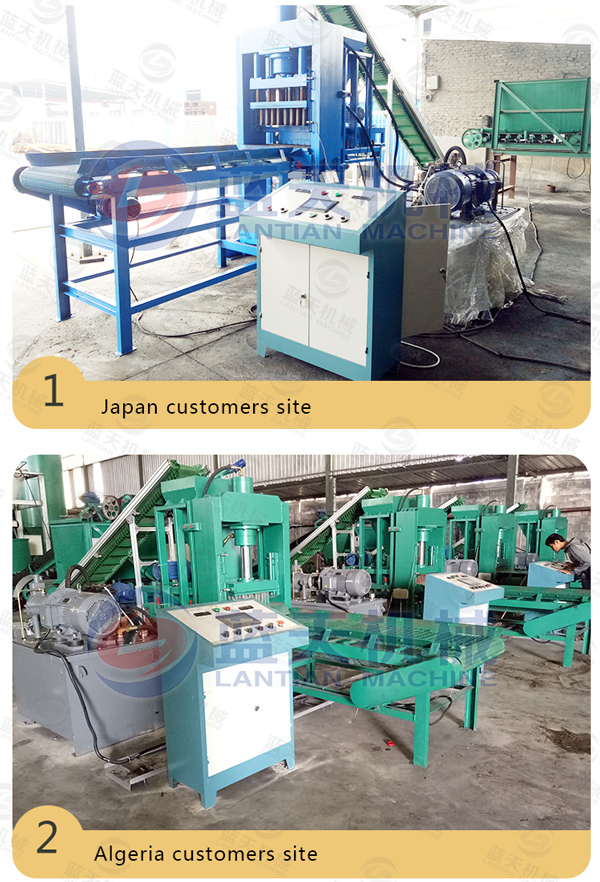 Processing line

Before briquetting, we need carbonization furnace to carbonized materials, and then, materials need crush by crusher machine, and the charcoal powder is stirred in the binder mixing barrel and further stirred in the wheel mill, after mixing, materials are transferred by the conveyor belt to our BBQ charcoal making machine for briquetting, and have high good briquetting effect, BBQ charcoal making machine price is reasonable, if you need, we are a good choice for you.