Charcoal Briquette Dryer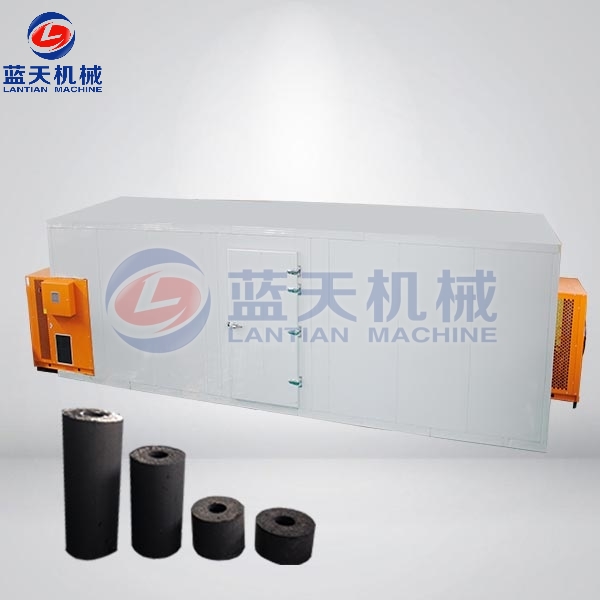 Product description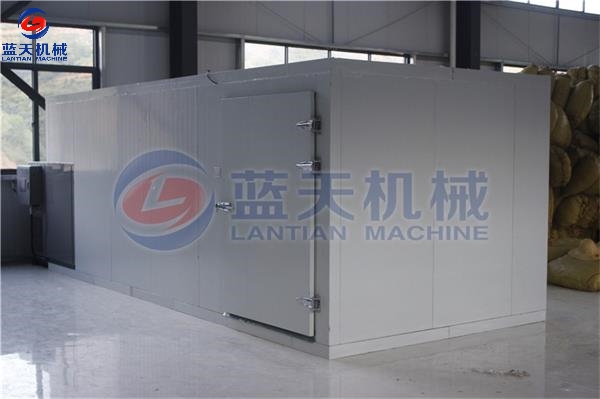 After biomass materials carbonized and briquetted, they need drying by our charcoal briquette dryer produced by our Lantian Technical Team, this charcoal briquette dryer machine belongs to air energy heat pump dryer machine, PLC intelligent control panel can adjust temperature and humidity of drying room, machines panel materials used light polyurethane, and have good heat preservation, insulation and drying effect.
Working principle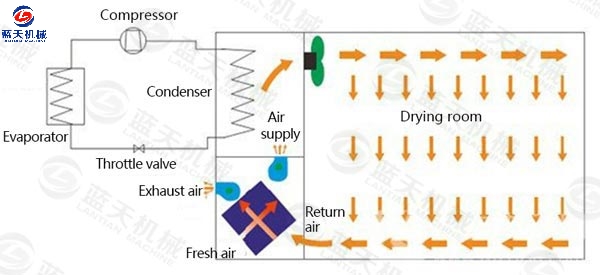 Our charcoal briquette dryer machine used environmental protection and inverse Carnot principle, the compressor is driven by electric energy, and air energy can be compressed into the heat energy needed by the drying room, the circulation drying of hot air circulation system has a good drying effect.
Structure diagram and Parameter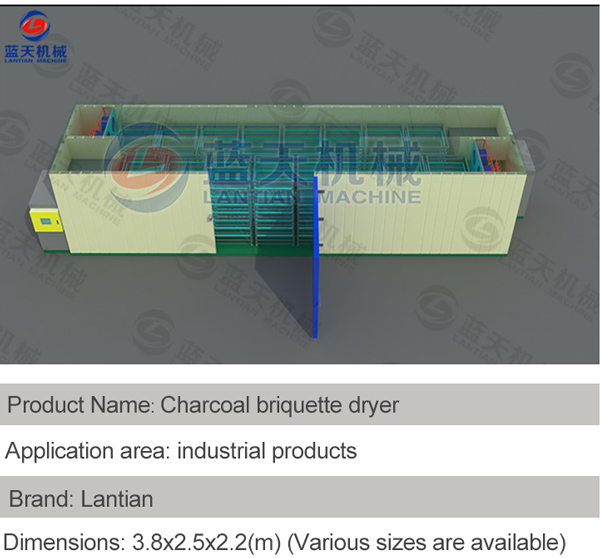 Our charcoal briquette dryer is easy to install and disassemble, and our staff can customize according customers needs, customers can choose the right type according to their the area of the factory, and charcoal briquette dryer price is just and performance is excellent, which are loved in many countries.
Customers site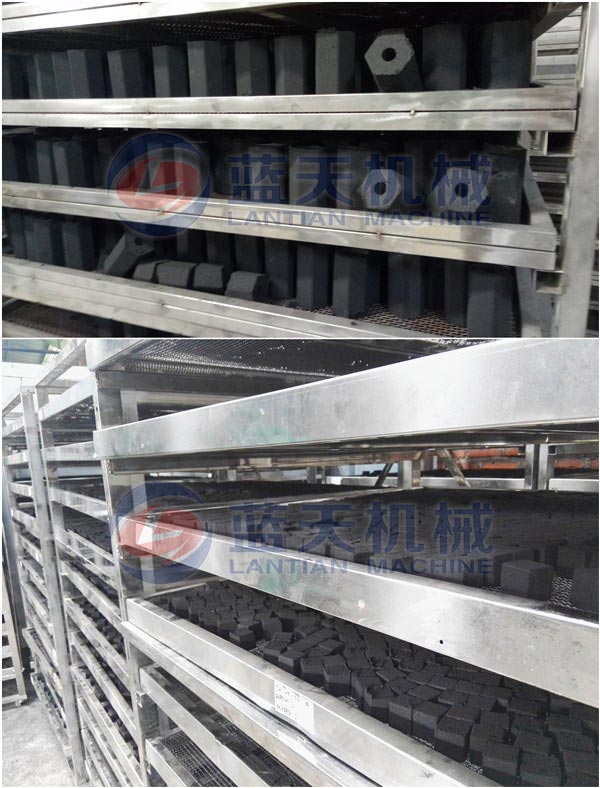 Our charcoal briquette dryer price is reasonable and quality is high, which is very popular in many countries, there are our customers feedback.
Please click here to watch a video about Charcoal Briquette Dryer
Machines features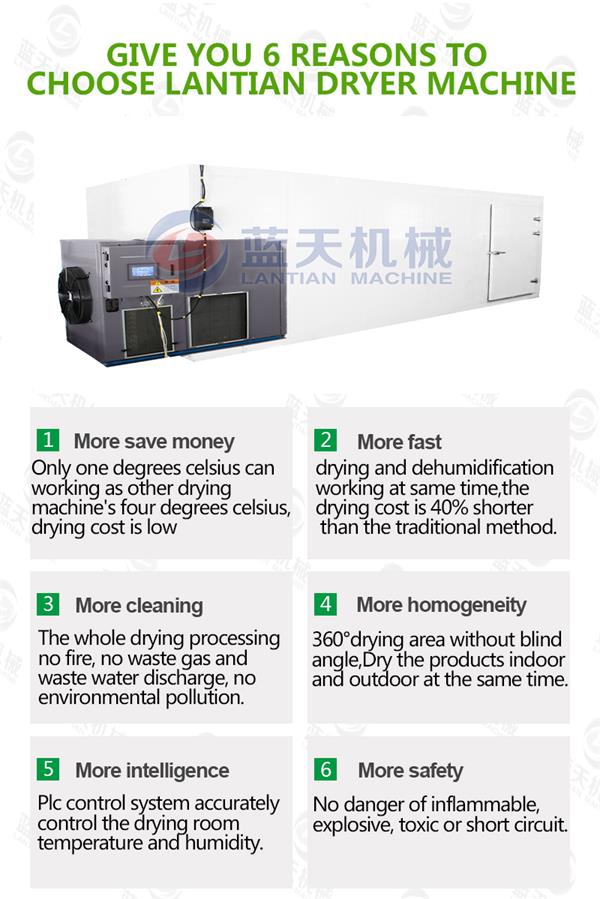 Installing site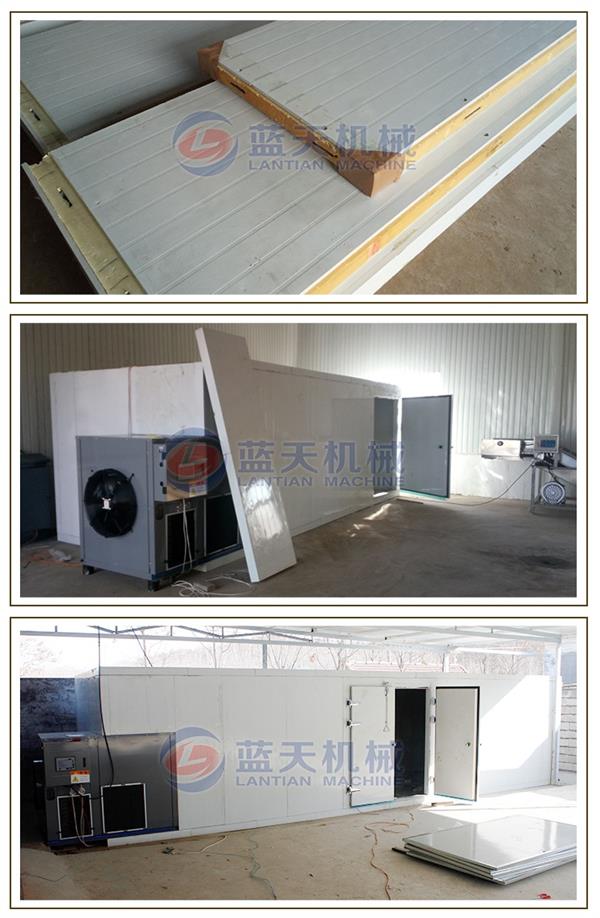 The charcoal briquette dryer is made of high quality light polyurethane, it is easy to install and disassemble.
Product line