Biomass Carbonization Furnace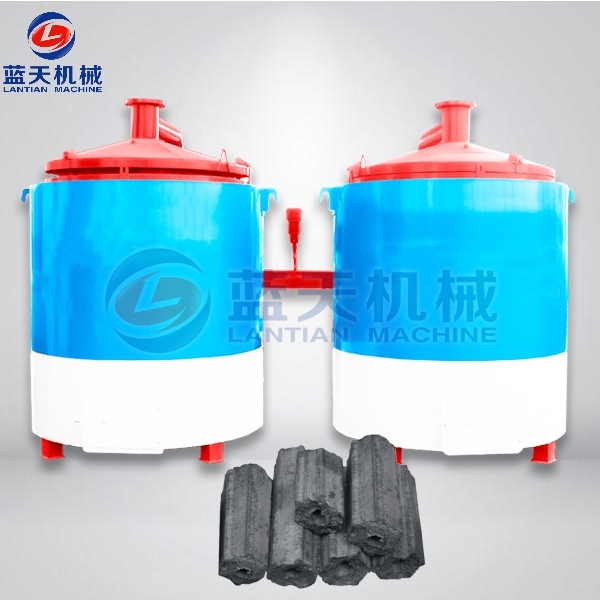 After biomass materials briquetted, the rods can be caobonized by biomass carbonization furnace, wood rods can be carbonized into charcoal rods, which can be used in industrial processing, we are biomass carbonization furnace manufacturers, our machines are have high quality and stable performance, our biomass carbonization furnace price is reasonable, received widely praised.
Machines description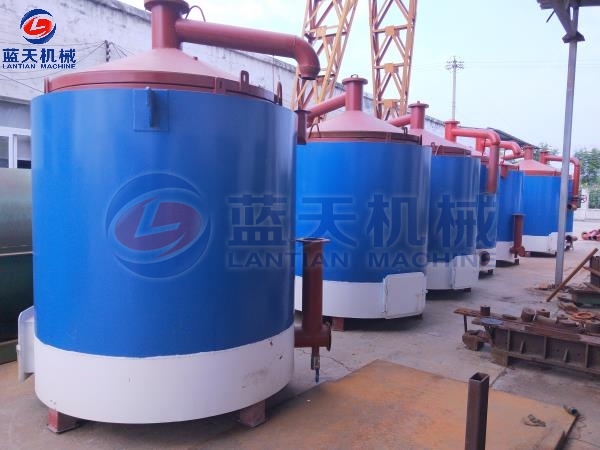 The biomass carbonization furnace has good carbonization effect, and environmentally friendly and energy-saving. The exhaust gas generated after carbonization can be recycled through the purification system, it is suitable for wood, coconut shell, large and irregular raw materials, and our biomass carbonization furnace price is just, and loved in many countries.
Working principle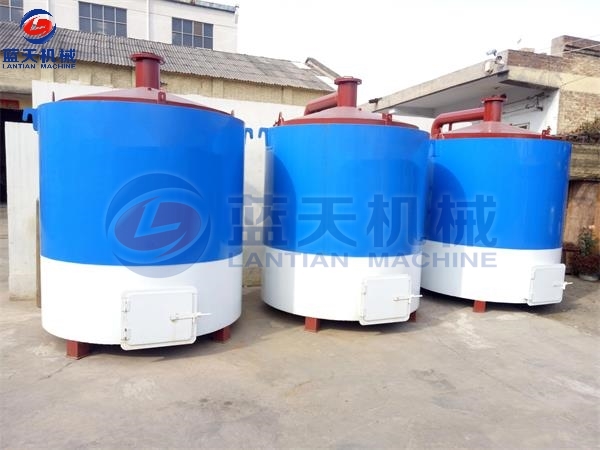 Our machine is mainly consists of end gas burner, cover, inside furnace, outside furnace, purification system and heating place, before carbonizing, biomass carbonization furnace need to preheat the heating place until the high temperature and heat generated can be carbonized, and the smoke and exhaust gas produced during combustion can be reused after purification by purification system, and also can avoid environmental pollution.
Parameter and details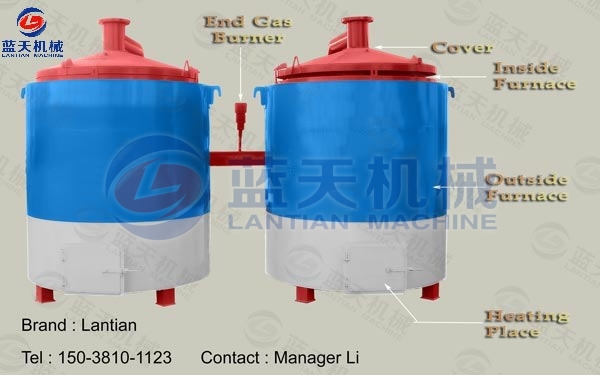 1.Carbonization furnace uses high-quality fireproof cotton, which can provide better conditions for carbonization.
2.It is suitable for wood, coconut shell, large and irregular raw materials.
3.Purification system can make effective use of waste gas resources
Carbonized product display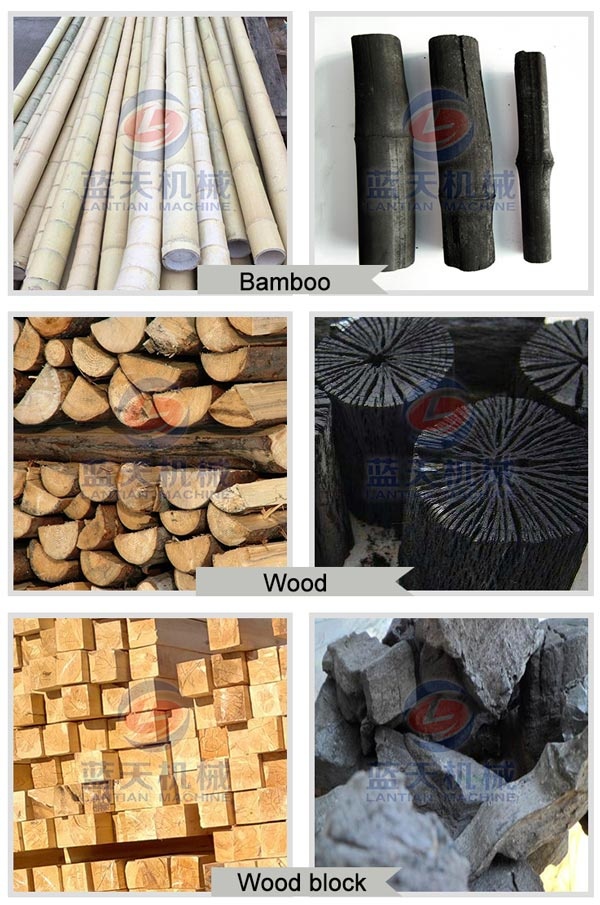 Please click here to watch a video Biomass Carbonization Furnace
Customers site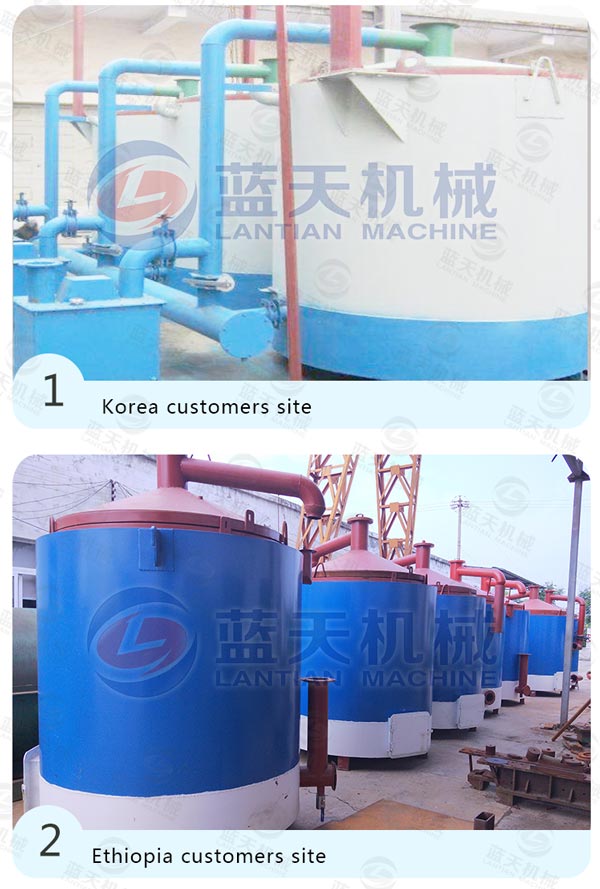 Product line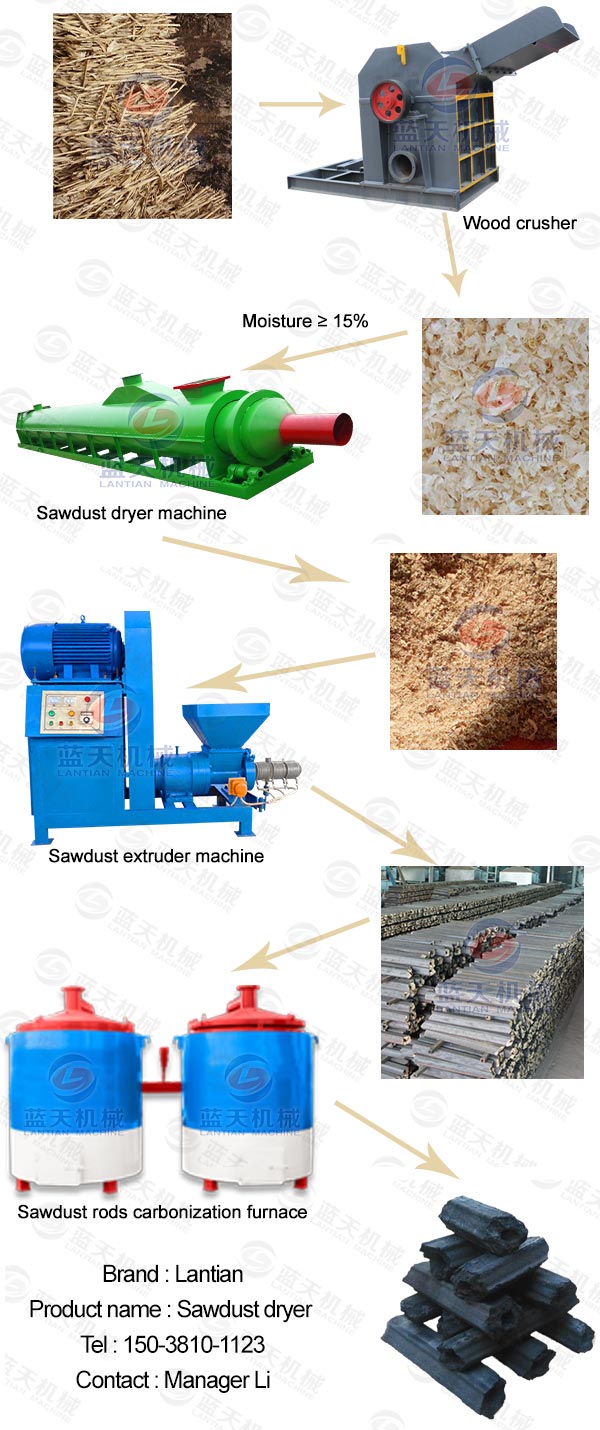 1.Biomass materials need crushed by our crusher machine, crush them into biomass materials powder,
2.Crushed biomass materials need drying excess water by our indirect dryer, and which can drying them with high quality and keep materials clean,
3.Our extruder machine can extrude dried biomass materials with high density and high strength,
4.Extruded rods can carbonized by biomass carbonization furnace, the finally products can burn as charcoal.