Sawdust Carbonization Furnace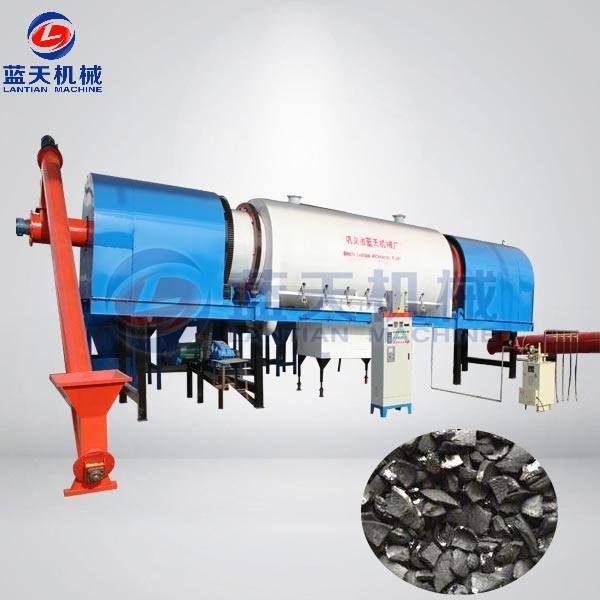 After being crushed by our sawdust crusher machine, sawdust can carbonized by sawdust carbonization furnace developed by our Lantian Machinery Technology Team, the machine has good carbonization effect, and the machine is environmentally friendly and energy-saving. The exhaust gas generated after carbonization can be recycled through the purification system, and our sawdust carbonization furnace price is reasonable, and welcomed and loved by customers all over the world.
Machines description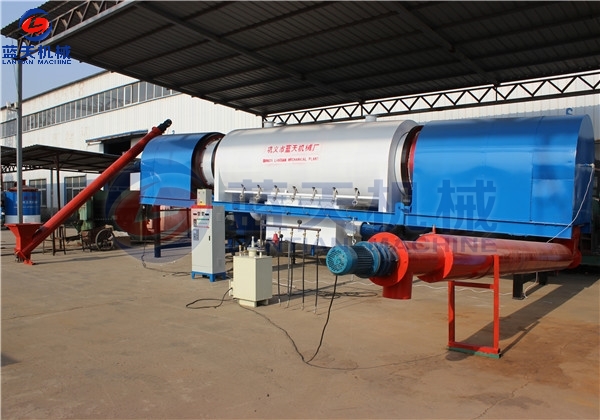 Our sawdust carbonization furnace price is just and very popular and loved in many countries. The continuous sawdust carbonization furnace is mainly composed of driving gear, carbonizing drum, furnace roller, insulation shell, driving gear box, waste gas burner, plc control, pressure controller, dedusting tank, gas generator, burner, water cooling screw conveyor. All parts are controlled by Plc intelligent control, high quality fire-proof cotton is used in the carbonization furnace, which has good heat preservation and insulation effect. The machine can carbonize various biomass raw materials with diameter less than 20 mm, and has good carbonization effect.
Working principle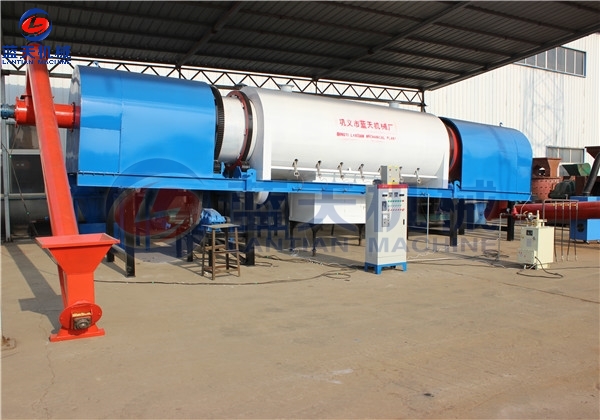 When continuous sawdust carbonization furnace works, it needs to preheat the carbonization furnace for 1h with a gas generator until it produces enough combustible gas, the sawdust is carbonized into charcoal in the high-temperature carbonization furnace, while releasing smoke, gas and volatile substances, which are fumes and volatile substances, volatile substances can be recovered and reused by the heating system after cooling through the dust removal and purification system, the maximum temperature can reach 700℃.
Parameter

Machines features or details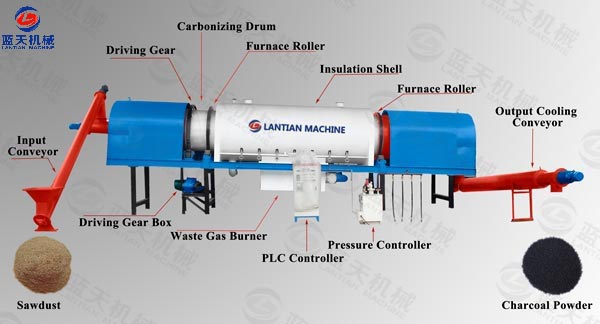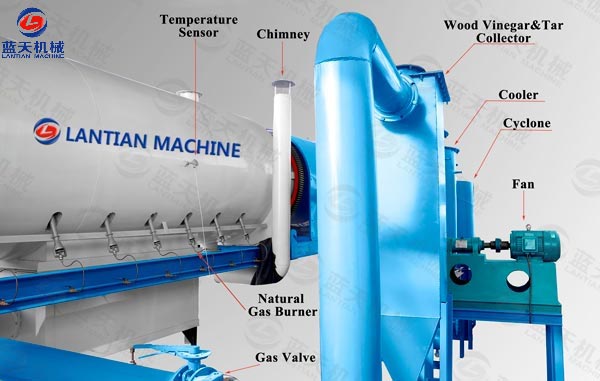 1. Many parts of the sawdust carbonization furnace can be operated by PLC intelligent control system, which is simple to operate and has excellent performance.
2. Insulating cotton with the same thickness between the insulating shell and the drum greatly improves the insulation performance and guarantees the quality of charcoal.
3. The bottom of the continuous sawdust carbonization furnace is equipped with multiple gas burners to ensure uniform heating of the burner.
4. The exhaust gas purification system can purify the exhaust gas generated during combustion for purification and reuse by recovery department.
Carbonized product display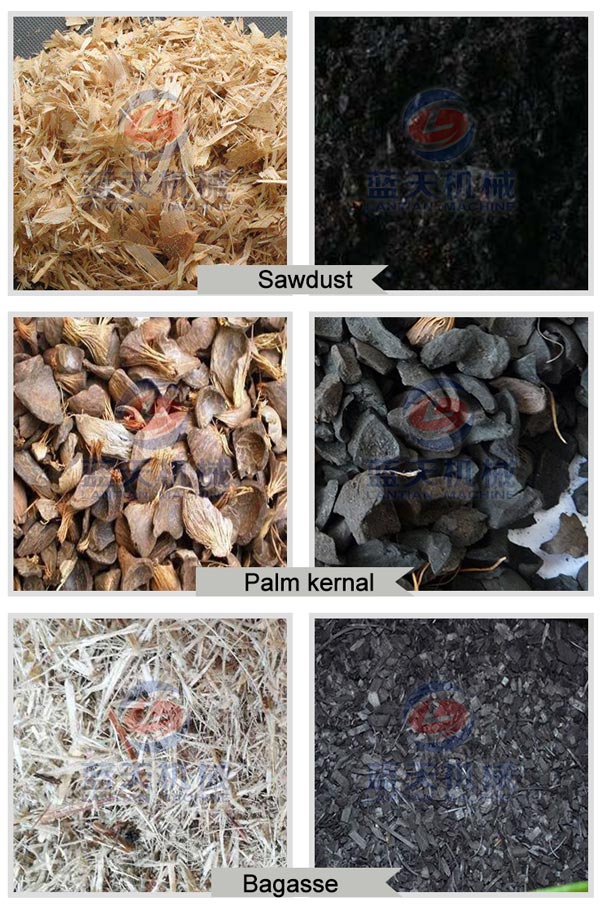 Please click here to watch a video about Sawdust Carbonization Furnace
Customers site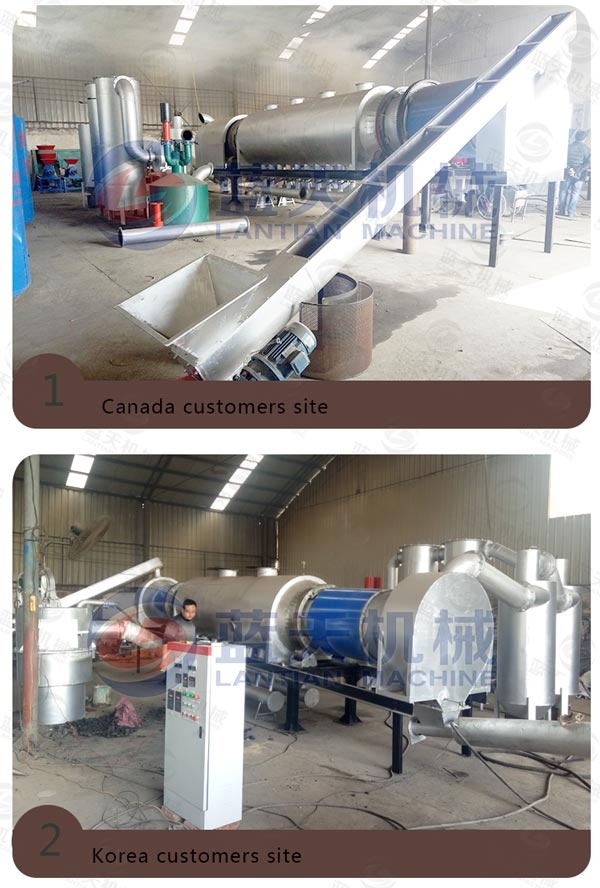 Product line