Charcoal Briquette Making Machine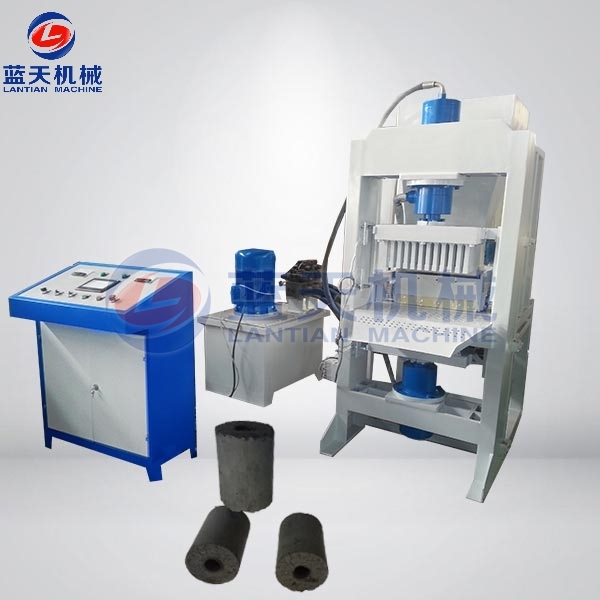 Lantian brand charcoal briquette making machine have high quality and stable performance, which are carefully developed by technical staff, in order to make limited resources can recycle used, carbonized coconut shell, palm shell, bamboo and other raw materials containing lignin can be the materials of charcoal briquetting machine, and our machines are have widely praised in many countries.

Working Principle
When the charcoal briquetting machine working, the sensor switch turned on, machine will press carbonized materials by Pascal's principle. Machines are composed of main engine, PLC intelligent control system, hydraulic pump, hydraulic cylinder, customized mould and output conveyor, our charcoal briquette making machine price is reasonable, welcome customers come and purchase.
Parameter

Machines details and advantages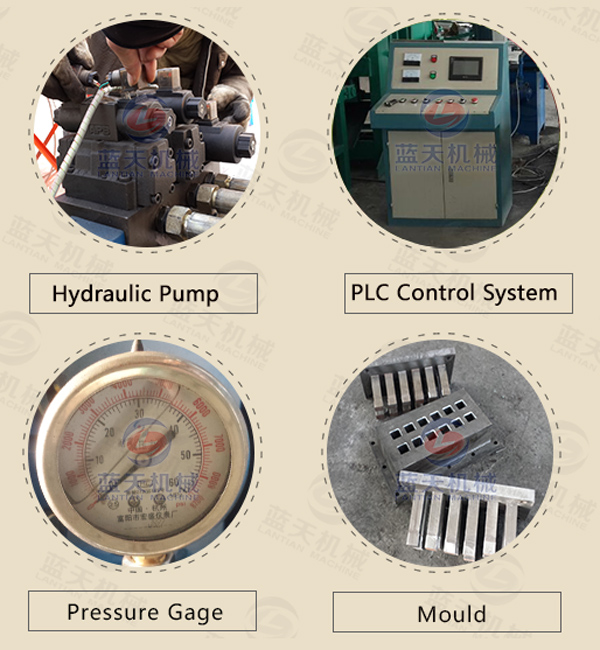 1.Pressure can reach 100-200 tons
2.PLC intelligent control system can adjust pressure
3. The position of the top die and the base die can be adjusted, so as to determine the material input, material height, weight and density.
4. The mould materials used 65 # manganese steel
5. Hydraulic pump base is made of high quality rubber material with good shock absorption effect.
Finished products display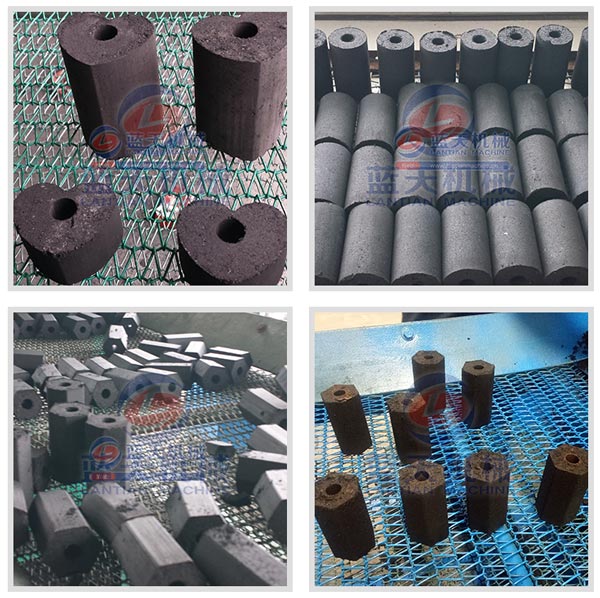 Burning effect display

Please click here to watch a video about charcoal briquette making machine
Customers site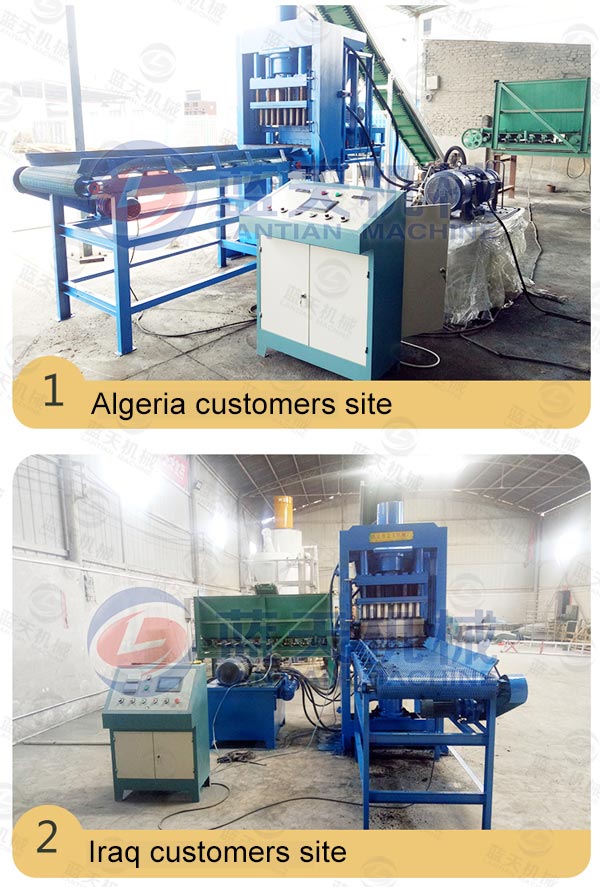 Product line
When start the processing, if materials are biomass materials, they need to be carbonized, and then need to be crushed by charcoal crusher machine, and next materials are transferred to the binder mixer for better moulding, next step they are transferred to the charcoal briquette making machine for pressing and moulding. If the finished materials need to be dried, Lantian brand charcoal briquette dryer can drying materials, the finished products can be used in domestic or industrial boilers.