Charcoal Extruder Machine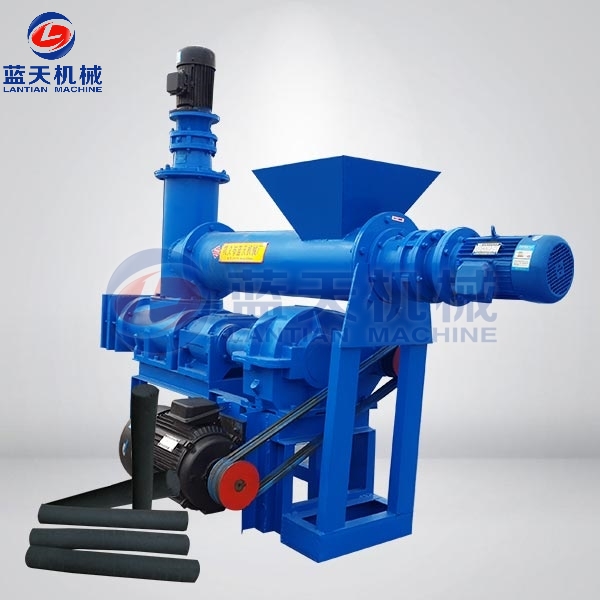 After carbonized and crushed, charcoal can be briquetted with several Lantian brand briquette machines to make them burn more fully. One of them is our charcoal extruder machine. Our charcoal extruder can extrude charcoal powder into porous or non-porous combustible fuels. The charcoal extruder machine price is reasonable and operation is simple, it is highly appreciated and loved by customers at home and abroad.
Machines description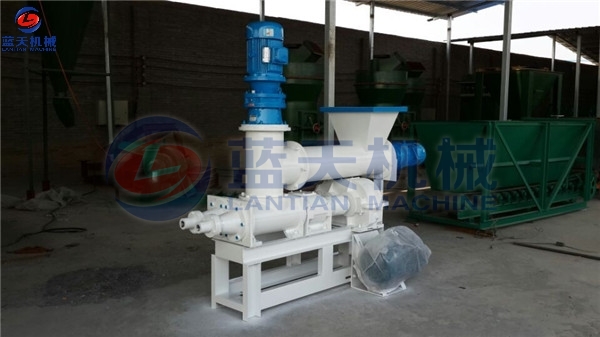 Our charcoal extruder machine is mainly composed of feeding hopper, pressing die and export, the export die can be replaced according to the customer's needs. It is easy to extrude different shapes of charcoal rods, the machine realizes automation, saves time and labor.
Parameter

Machine Characteristics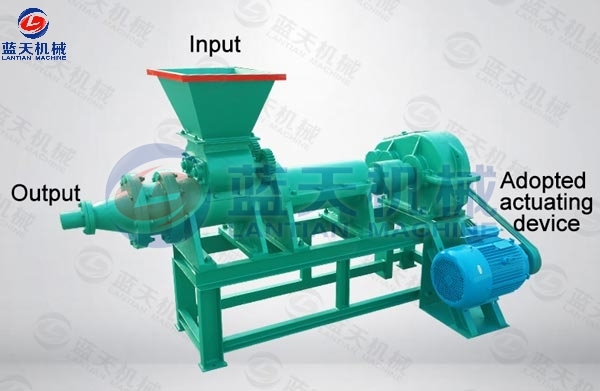 1. Mould can be replaced to extrude different shapes.
2. Charcoal extruder is environmentally friendly and energy-saving, which can make better and more effective use of biomass waste.
3. Chemical additives are not included in the production process, and smoke and pollution are not included in the combustion of finished products.
Finished product display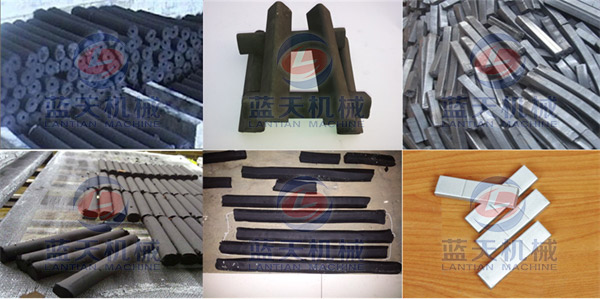 Please click here to watch a video about Charcoal Extruder Machine
Customers site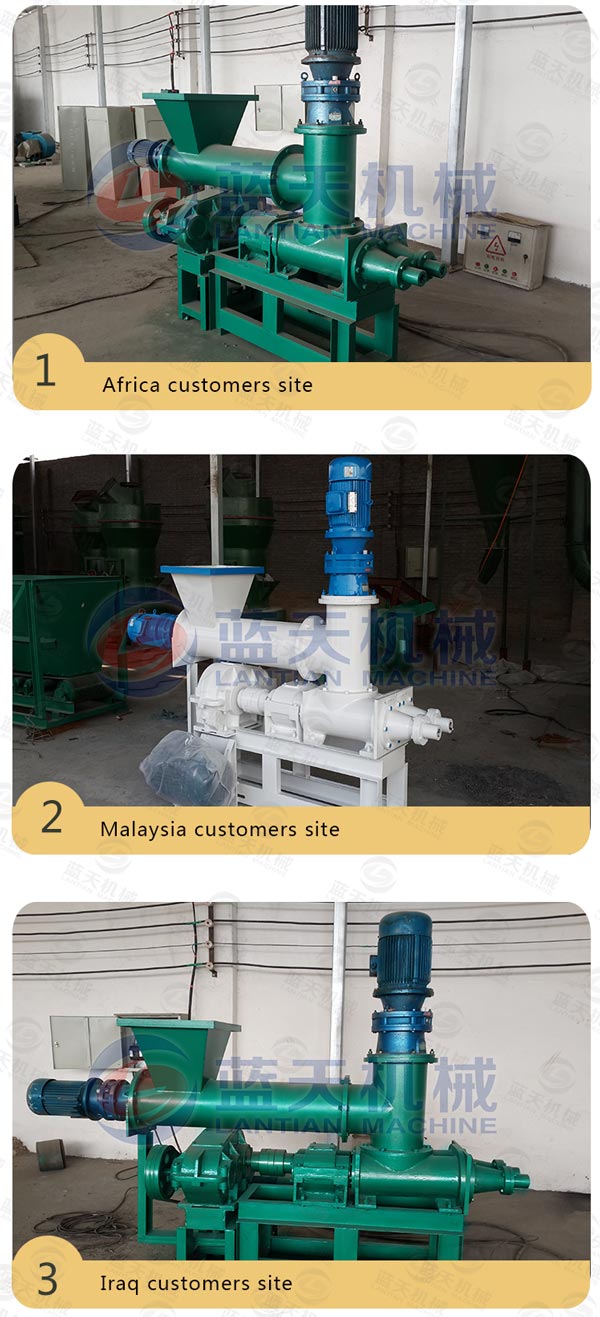 Production process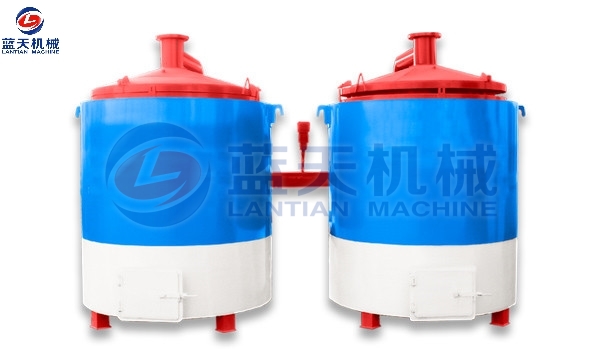 1.Before extruding, the wood need carbonized by wood carbonization furnace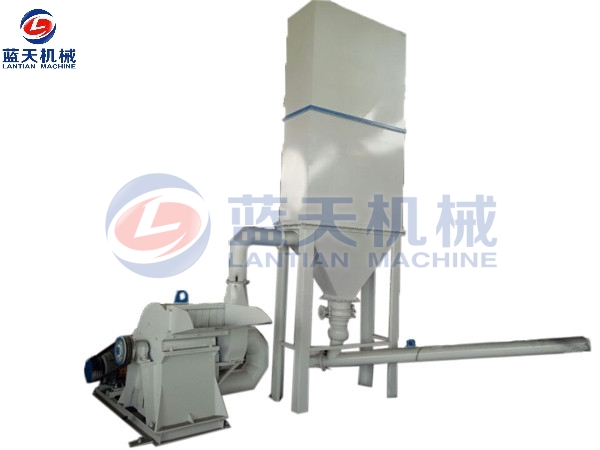 2.After carbonization, the wood charcoal need to be crushed into charcoal powder by wood charcoal crusher, then wood charcoal powder will add adhesive and stirring evenly in a wheel mixer for better extruding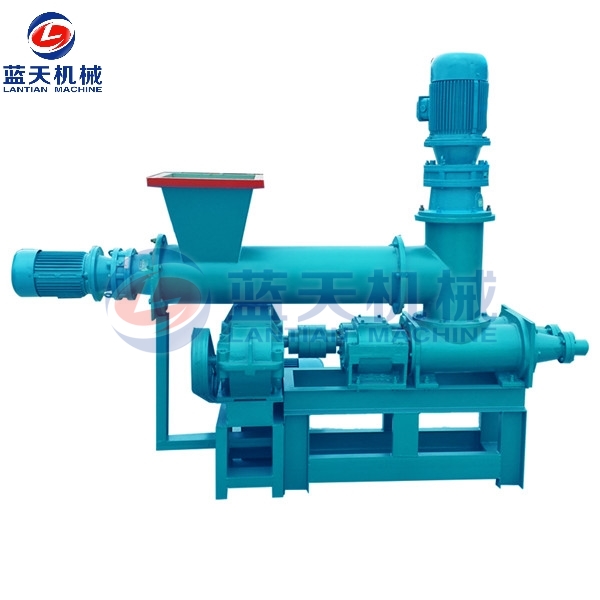 3.Pretreated wood charcoal powder will transfer to charcoal extruder machine, the wood charcoal powder is extruding, finished products with high strength and high density.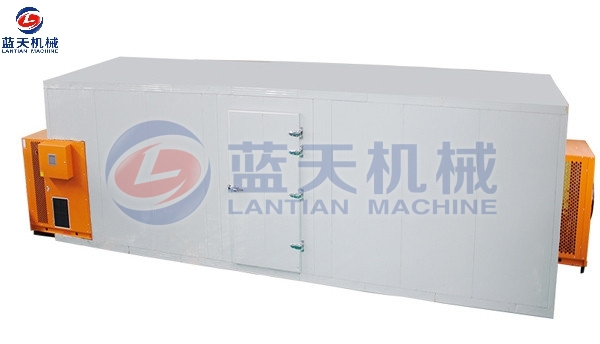 4.After extruded, they can drying by our air energy heat pump dryer, drying excess moisture is easy to preserve and package them and easy to sell.