Coal Extruder Machine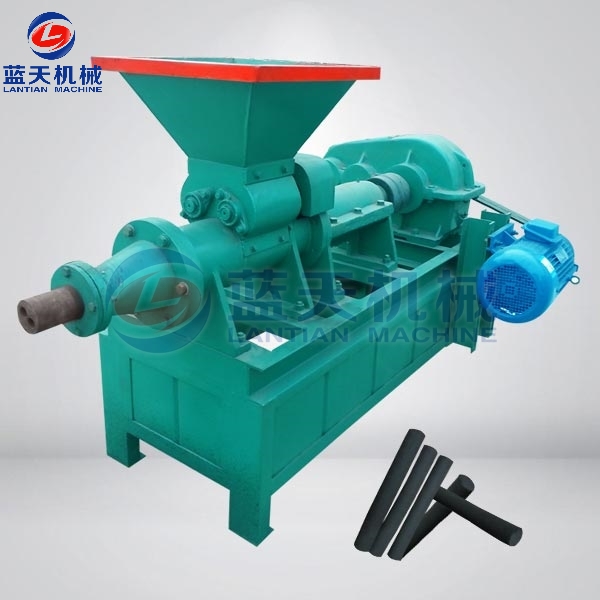 Henan Lantian Machinery Manufacturing Co., Ltd. conforms to the trend of environmental protection and energy saving, and has developed a series of charcoal and coal equipment, such as our coal extruder machine, which has good extrusion effect, high quality and reasonable price, and is well received and loved.
Machines description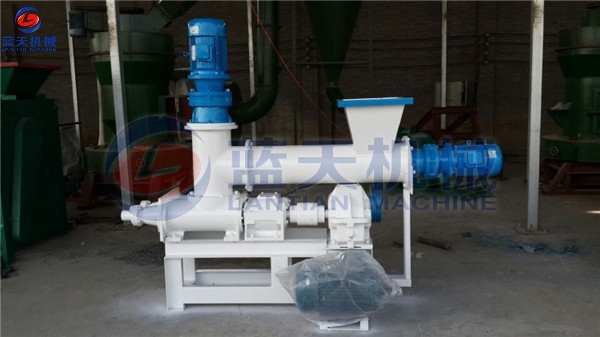 We are coal extruder machine supplier, our coal extruder is composed of feeding hopper, pressing die and outlet. The die can be replaced and customized. When the machine works, the materials which are crushed and added adhesives are directly extruded at high temperature in the extruder, and our machine is made of high-quality metal materials and is not easy to break down.
Parameter

Machine Characteristics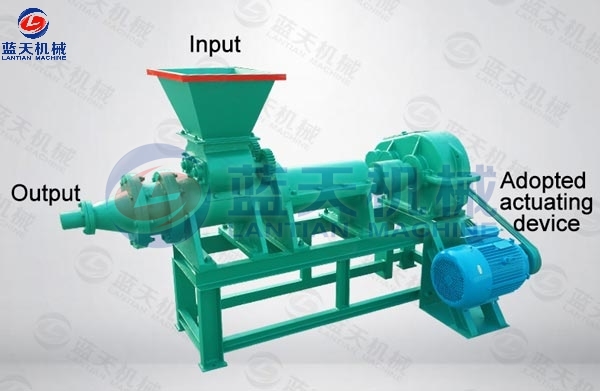 1.The finished product extruded by coal extruder has the characteristics of high density, good flammability, energy saving and environmental protection.
2.The fuselage is made of high-quality metal material, which is not easily damaged.
Machines description
3.We are coal extruder machine supplier, there are no chemical additives in the production process and no smoke and pollution in the combustion of finished products.
Finished product display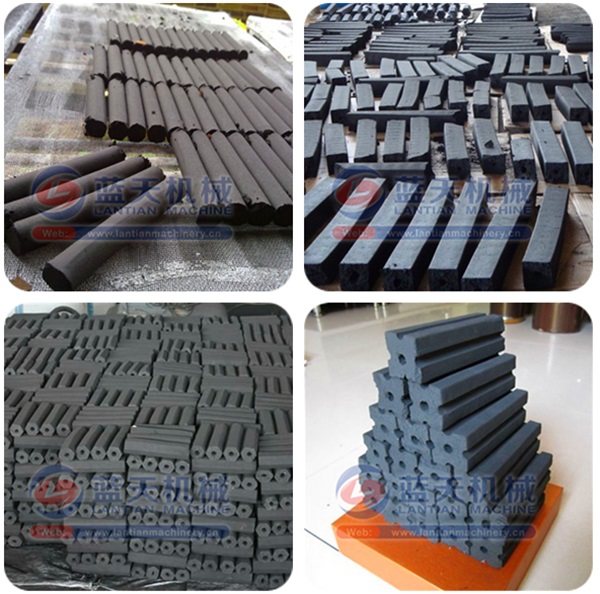 Please click here to watch a video about Coal Extruder Machine
Customers site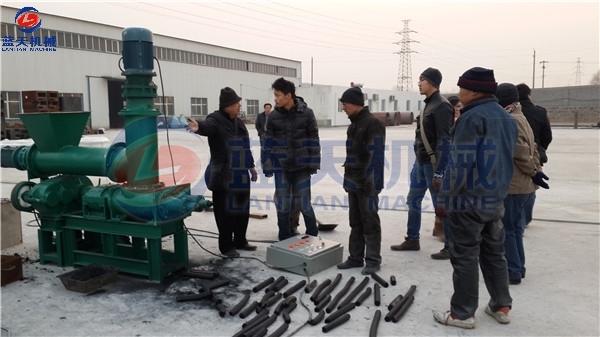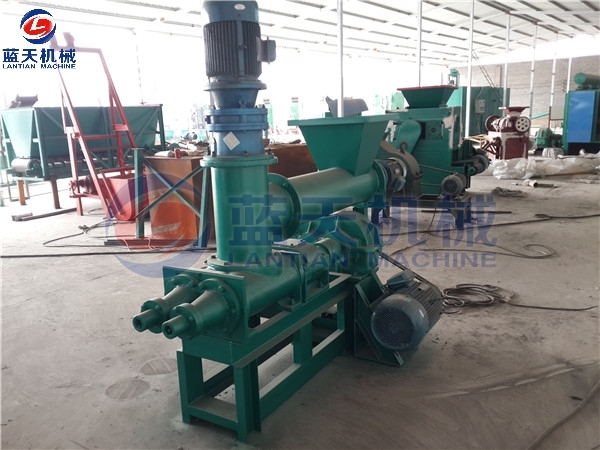 Production process

1.Before extruding, coal need crush into coal powder by coal crusher, and add adhesive and stirring evenly in a wheel mixer, and is convenient to form after being uniformly stirred with the adhesive,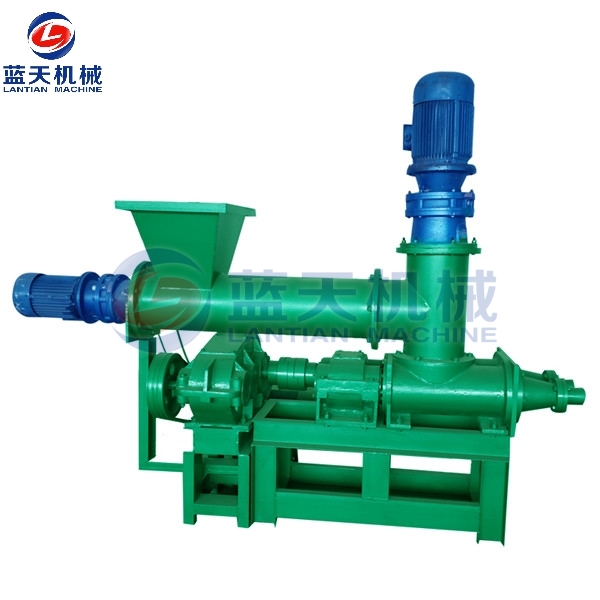 2.Pretreated coal powder will transfer to coal extruder machine, materials are extrude by strong pressure,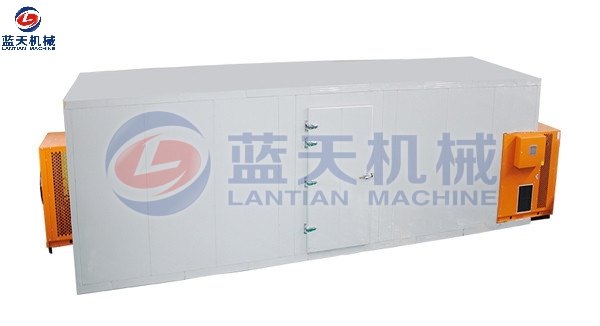 3.Extruded products can drying by our coal briquette dryer machine, drying excess moisture is easy to preserve and sell.